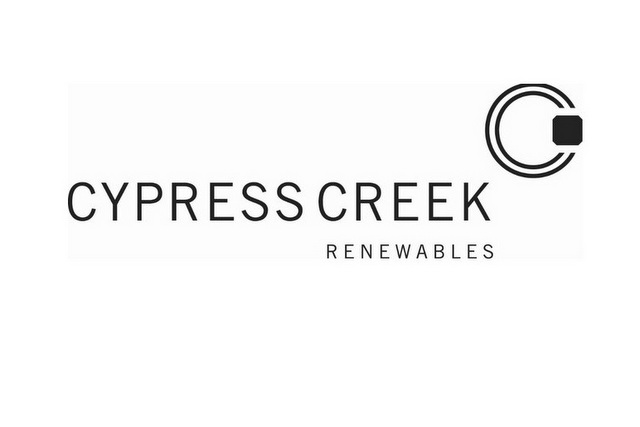 Cypress Creek Renewables is shifting to a third-party model for Engineering, Procurement and Construction (EPC), as part of its new Go-Forward strategy, and will be winding down its internal EPC division over the coming months.
"Internal EPC made sense when we were concentrated primarily on deploying solar in the Carolinas, but as we have expanded outside of the Carolinas, it makes less sense," stated CEO Sarah Slusser in an open letter announcing the shift in strategy. "Going forward, we will rely on providers who have expertise in the local markets or have the footprint to effectively deliver projects nation-wide. The model allows Cypress to focus on the core business of developing, financing and operating solar and storage."
Cypress Creek's Go Forward Strategy centers around "long-term value creation in solar." As Cypress Creek continues to evolve, it will focus on both large-scale projects and distributed generation. While continuing to invest in the Carolinas and PURPA markets, Cypress will also advance development in dynamic wholesale markets, such as PJM and ERCOT, and maintain its position within the community solar segment. This work is well underway, with large-scale ERCOT projects under construction and industry-leading community solar portfolios in Illinois and New York.
This next phase will involve expanding its customer base of corporate offtakers, hedge providers, municipalities, community solar subscribers, in addition to our utility customers.
"We are partnering with a variety of buyers looking for building long term relationships with offtakers for repeat business, building on our recent successes with bilateral partnerships."
— Solar Builder magazine
[source: https://solarbuildermag.com/news/cypress-creek-renewables-endings-its-internal-epc-business-with-eye-toward-long-term-value-creation-in-solar/]