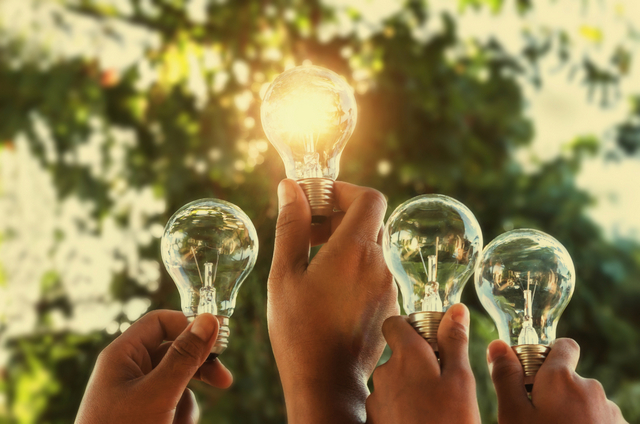 In partnership with the District Department of Energy and Environment (DOEE), the DC Sustainable Energy Utility (DCSEU) announced plans to work with nine contractors to bring over 7 MW of solar to income-qualified DC residents through its Solar for All program this year.
The Solar for All program serves both moderate and low-income District residents. Residents are eligible to participate in the program if their total household income is below 80% of the area median income (AMI) threshold. For example, a family of four would be eligible if their total household income is $93,750 or below.
"Bringing solar to DC families at no cost will put necessary funds back in their pockets for other necessities like food, medications, school supplies, or transportation," said Ted Trabue, Director of the DCSEU. "It will also reduce harmful emissions which results in cleaner air for our communities."
The DCSEU has selected the following contractors to install solar PV systems on approximately 130 income-qualified single-family homes total in the District:
• Greenscape Environmental Services
• GRID Alternatives
• Solar Solution
• WDC Solar
The DCSEU has chosen the following developers to build community solar installations, which will give over 1,000 income-qualified DC families a credit off their monthly energy bills:
• Greenscape Environmental Services
• Federal City DC
• Flywheel
• Infrastructure DC
• NEO
• New Columbia Solar
Participating households will see cost savings of at least 50% on their utility bills. This means an anticipated savings of roughly $500 per year.
This announcement kicks off a new round of Solar for All initiatives with over $25 million in incentive funding available over three years, subject to availability of funds. The DCSEU's work on the Solar for All program is expected to benefit over 7,000 income-qualified District households and spur green jobs in DC by helping grow the local solar industry. With the recent passage of the Clean Energy DC Omnibus Act, this program will help the District meet its clean energy goals of 100% renewable electricity by 2032 and reduce overall carbon emissions in the District.
While some contracts are still being finalized, work will begin immediately. Solar systems must be installed by September 30, 2019.
— Solar Builder magazine
[source: https://solarbuildermag.com/news/dc-sustainable-energy-utility-names-nine-contractors-to-install-7-mw-of-lower-income-solar-via-solar-for-all/]