Delta sent word about two new products for the residential solar market that it will be showing off next week at Solar Power International.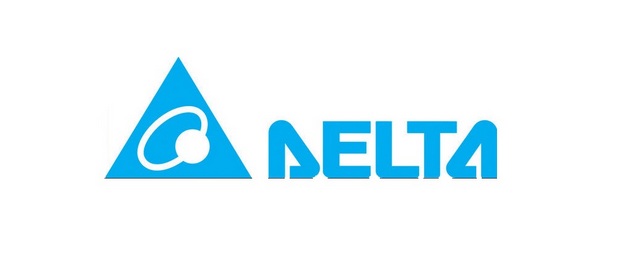 E-Series for Residential Solar Power Backup Applications
Based on Delta's transformer-less (TL) solar inverter series, the residential E-Series consists of the E6, E8 and E10 models, which have maximum output power levels of 6,000 VA, 8,000 VA and 10,000 VA. The E-Series is compatible with both DC and AC coupled for high- and low-voltage batteries, as well as standalone applications.
With the ability to support a wide variety battery backup systems and predefined energy management applications, the E-Series increases the ROI of a homeowner's entire solar system. With Bluetooth and Wi-Fi compatibility, as well as a user-friendly human machine interface (HMI), the E-Series supports cloud-based data collecting, provides transparency into system operations, and is capable of performing remote firmware upgrades, reducing the need for on-site support visits. From the outset, simple wiring creates a stress-free installation experience that only takes 15 minutes from start to finish, including system configuration.
Designed in compliance with UL 1741SA testing to fulfill HECO and California Rule 21 conditions, the E Series is able to effectively operate in the smart grid environment. The E series also offers a high accuracy, integrated optional revenue grade meter (RGM) that complies with ANSI standards.
Delta All-in-One Residential Energy Storage Solution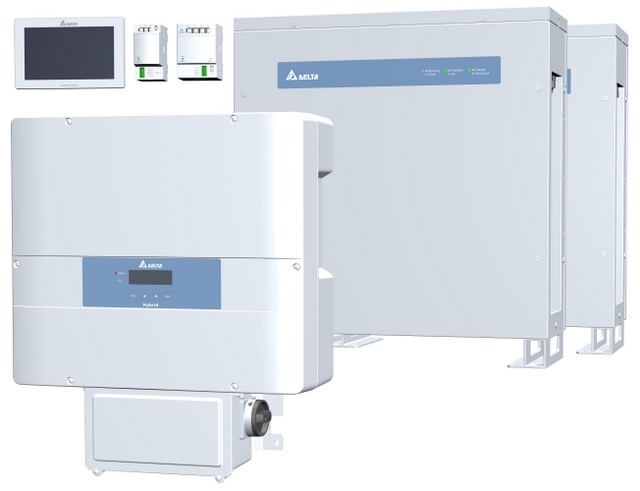 Developed to help homeowners achieve grid independence, Delta's all-in-one energy storage solution consists of a 7-kW hybrid inverter E7U; external battery cabinet equipped with a high capacity BX_6.0 6kWh lithium-ion battery; R4 smart monitor and control system; and power meter. The solution is designed to fulfill real-time energy demand and energy storage requirements of a home. PV energy can power household loads, charge the battery, or feed into the grid automatically based on pre-setting. As a result, homeowners can capitalize on optimal power output from their PV systems.
The Ultimate SPI Showcase: Here's what to see at Solar Power International 2017
The E7U hybrid inverter integrates seamlessly with the BX6.0 battery — creating a compact, flexible solution that can be detached as needed. It features three Maximum Power Point Tracking (MPPT), standalone functions and a high charging efficiency of up to 97 percent, sending DC power from the PV system directly to the batteries without additional power conversion, also supporting the power flow from grid to battery. Delta E7U is also equipped with a revenue grade meter (RGM) that complies with ANSI standards. Both E7U and BX6.0 are outdoor rated.
Delta R4 monitor system provides users with an easy-to-use monitor interface for power generation, consumption, and battery management. The power meter measures energy flow and displays data on the 7″ touch smart monitor, used to control the system operation modes and optimize the power usage throughout the day and night. Pairing with Delta Solar Cloud Service, homeowners can access data through their computers or mobile devices remotely, and receive warning and alarm information via email notification.
— Solar Builder magazine
[source: http://solarbuildermag.com/news/delta-debuts-new-residential-solar-inverter-all-in-one-energy-storage-solution/]