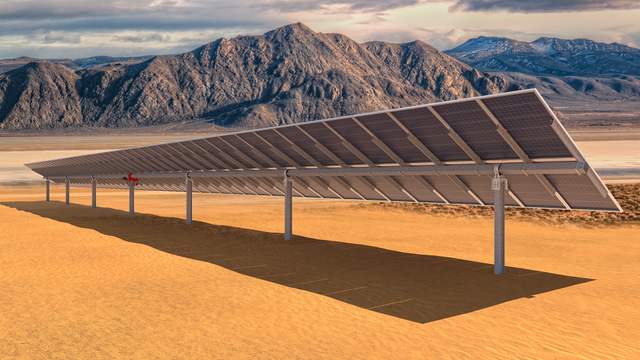 Soltec, already dedicating itself to bifacial tracker research, now presents Dy-WIND, an innovative method for comprehensive dynamic analysis in tracker wind-design developed with engineering consultancy Rowan Williams Davies & Irwin Inc (RWDI). Soltec decided to undertake this project after several studies have shown that certain wind-design code standards applied to solar trackers are insufficient for reliability because they do not consider the second order effects produced by the action of wind on the tracker.
Matthew T. L. Browne, Technical Director at RWDI, said: "the hybrid experimental-numerical approach developed through working with Soltec accurately estimates tracker behavior under the action of wind in multi-row arrays and allows flexibility in the design process that is generally not practical through full aeroelastic model testing."
RWDI already has the expertise and wind tunnels that use stereolithography technology, integrated data acquisition, storage and processing systems, computer-aided drafting and a broad base of specialized instrumentation. Some of the most notable projects in which the firm has participated are the Petronas Towers in Malaysia, the Burj Khalifa skyscraper in Dubai or the Messina Strait Bridge in Italy.
— Solar Builder magazine
[source: https://solarbuildermag.com/solar-trackers/details-on-soltecs-new-solar-tracker-wind-load-analysis-method/]