Solar technology design, manufacturing and installation methods have come a long way in just 20 years, and as a trailblazing solar energy company, SunPower has witnessed the trajectory first-hand. Globally, there is now 305 gigawatts (GW) of solar capacity, up from around 50 GW in 2010 and virtually nothing at the turn of the millennium.
Innovation is central to SunPower's DNA, and with years of experience, researchers have been emboldened to create new manufacturing technologies and processes while continuing to break solar panel efficiency records that fuel creative solar applications – from solar power racecars to airplanes. The nucleus of SunPower's technological solar panel expertise is headquartered in San Jose, Calif., on the SunPower Campus.
Inside the new production line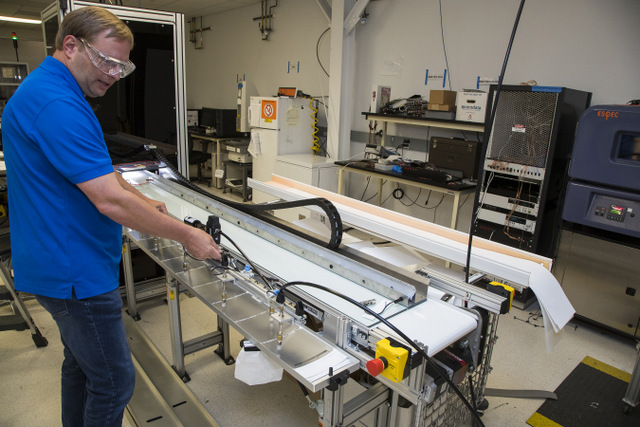 This summer, SunPower engineers began producing the company's latest generation of solar cells in a pilot production line installed in the heart of Silicon Valley. The research facility, which runs from silicon to panel, utilizes a revolutionary manufacturing approach. The cells extend on the leading X-Series technology which currently achieves a record 25 percent efficiency in mass production, further positioning SunPower on the cutting edge of innovation. The line, which has begun production, will ultimately ramp to producing cells and panels used in both residential and commercial applications. First planned customers include school districts interested in carport applications and residential rooftops. Construction and installation is slated for later this year.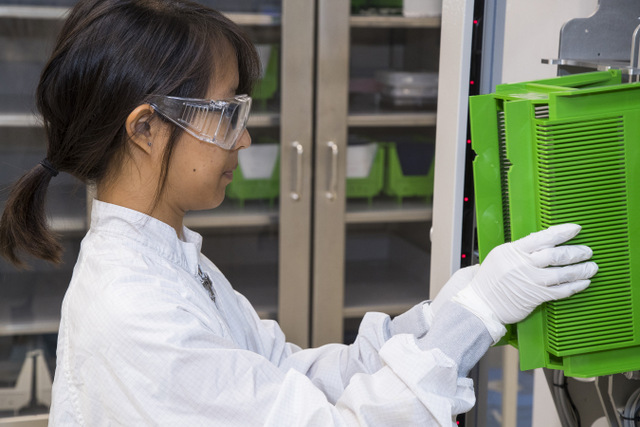 SunPower has a long history of developing and ramping world-record breaking technologies in California and is investing even further to make solar cost-competitive with all U.S. power sources. The SunPower® Signature™ Black solar panels, which are researched, developed, and now also produced at SunPower's research facility, are being extensively tested to ensure it is the world's most reliable product, backed by SunPower's industry-leading 25-year Combined Power and Product Warranty.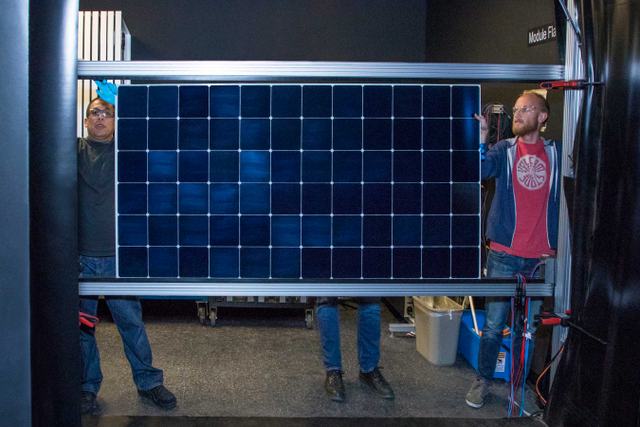 The new pilot manufacturing location will enhance SunPower's ability to quickly and cost-effectively scale and supply panels to solar installations at homes, businesses and schools throughout the growing U.S. solar market.
Silicon Valley Research Facility Quick Facts
Over 100 people on-site at the research facility, arguably employing the world's best collection of solar experts.
Approximately $25 million invested in the facility within the past 12 months, demonstrating the commitment to innovation at the site.
Over 30 parts suppliers and manufacturers, which have headquarters in 33 U.S. cities across nine states.
Research facility equipment includes several high-volume production-sized manufacturing tools and automation, and specialized testing equipment, sourced from Boulder, Colo., Hudsonville, Mich., and various parts of California, Massachusetts, Ohio, Texas, Illinois and elsewhere.
LG Electronics releases high efficiency NeON solar panels for commercial, utility markets
— Solar Builder magazine
[source: http://solarbuildermag.com/news/details-on-sunpowers-new-silicon-valley-production-line-for-he-solar-modules/]