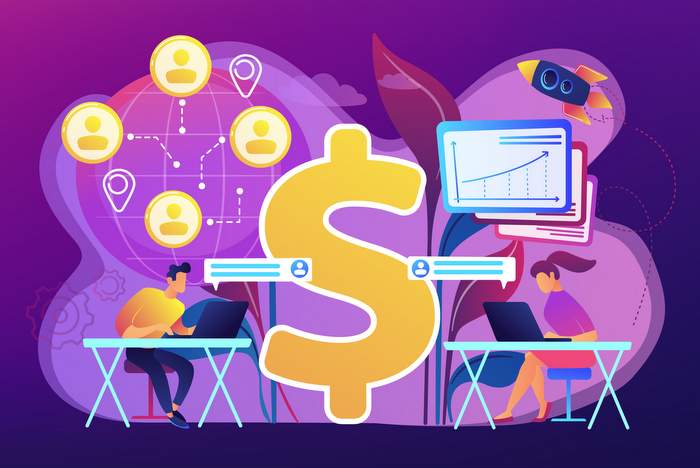 Direct Solar America, a subsidiary of SinglePoint, is a solar concierge of sorts that partners with solar installers throughout the country to grow the solar industry. They walk the homeowner from initial touch through the closed contract to have solar installed on the home, and then one of Direct Solar America's partner installers takes over to complete the job.
It's a business model that could benefit / interest more solar installers as the pandemic drags on, since it has up-ended many other traditional solar sales routines. Since the beginning of March, the company has increased the number of states currently covered in the Direct Solar model and also increased the number of contractors they are working with.
"We have expanded into 30 states in order to increase the number of opportunities we can develop and have partnered with additional installers to fulfill the new demand in these states," notes Wil Ralston, President of SinglePoint. "Selling solar online has always been our vision and this has made that come to fruition sooner."
During the quarantine, leads have stayed relatively the same, Ralston tells us, they just come from different areas.
"For example, we have expanded our online lead collection," he says. "Sales are down compared to February in which we had a record month, but we are seeing a steady increase week over week with this new program and it seems that reps and homeowners prefer being able to participate from the comfort of their home."
We asked Ralston if he had any insight to share with other solar installers out there.
"Selling virtually will be successful because these types of sales are moving online — Tesla, Caravana, Rocket Mortgage — companies like that are leading the way. Technology is now at a point in solar where you can build a custom solution for a rooftop where previously you were not able too. COVID-19 is going to force this change for solar because I believe even post everything going back to 'normal', people are going to be hesitant about letting people in their home.
Get to Know OMCO Solar
OMCO Solar is a manufacturer of solar racking and tracker systems. OMCO offers two fixed-tilt systems, Field-Fast

and Choice

, as well as its OMCO ORIGIN

Single-Axis Tracker. Learn more at omcosolar.com
"Direct Solar America has made a quick switch to selling solar virtually through meeting apps such as GoToMeeting. We have placed an emphasis on generating online presence and tools for customers to interact with us before a scheduled video conference so that we can walk them through the most efficient proposal for their dwelling. Through the use of satellite imaging and some targeted information, we are able to complete a full proposal for a homeowner without ever needing to view the property.
"We are currently developing a site that should be able to sell a customized solar solution from beginning to end all online with no human interaction. Currently, our team has to obtain all the information to build each customer's solar solution internally and then we present it via a video conference. In our new model, a homeowner will be able to upload the documents, address and all the information we need to make a pre-approval for the loan and complete the entire purchase without the need to talk with anyone unless they want to.
"I believe once the new site is launched we will see a massive influx of new deals, as well as deals that are closed without us ever having to have a conversation with the homeowner unless they need to. That is when we will see a huge change and needed change for the industry in my opinion.
For more virtual, no-touch solar sales idea, check out this episode of Solar Distancing:
— Solar Builder magazine
[source: https://solarbuildermag.com/news/direct-solar-americas-decentralized-virtual-sales-connect-solar-installers-with-leads-during-the-pandemic/]