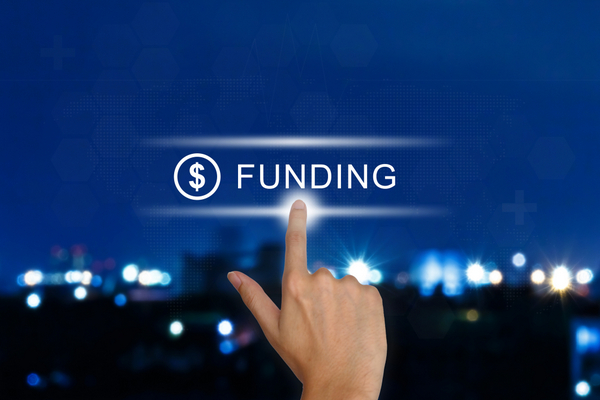 The U.S. Department of Energy awarded SOLARCYCLE a $1.5M research grant to study the process for recovering higher-quality metals and materials extracted from retired solar panels. SOLARCYCLE and the National Renewable Energy Laboratory (NREL), who received additional funding for the research, will conduct the project over a two-year grant period.
Through its current technology, SOLARCYCLE can recover 95% of the valuable materials in a decommissioned solar panel, like silver, silicon, copper, aluminum, and glass. This research will develop and test alternative refinement processes to better recover and separate solar metals and materials, which will increase the ability for refined materials to be widely used in domestic solar manufacturing.
"To meet the growing needs of the US solar market, SOLARCYCLE is working to help build a domestic supply chain in order to be more resilient amidst global supply chain ebbs and flows," said Dr. Pablo Dias, leader researcher and Chief Technology Officer at SOLARCYCLE. "With support from the Energy Department, we will research how to maximize the value of recycled materials, while bringing down the cost of recycling to better compete with the unsustainable practice of landfilling old solar panels."
In 2022, NREL found that with modest government support, recycled materials can meet at least 25-30% of domestic solar manufacturing needs in the United States by 2040. SOLARCYCLE and NREL will collaborate to examine whether an advanced material refinement process is economically, environmentally, and technologically feasible to meet upcoming domestic manufacturing demands.
"While recycling solar panels has received a lot of attention, how we process and reuse the recycled materials is just as critical for building a circular economy for the fastest growing energy source in the US," said Garvin Heath, Principal Environmental Engineer and Distinguished Member of Research Staff at NREL. "The research NREL will conduct with SOLARCYCLE will help us to better understand the environmental and economic feasibility of their novel process, working alongside their R&D team to minimize both costs and environmental impacts while maximizing revenue."
SOLARCYCLE is on a fast-track and has a deep roster of investors. Back in March, SOLARCYCLE raised $30M in Series A funding, bringing the company's total funding to $37M since its inception in 2022.
SOLARCYCLE works with residential, commercial and industrial (C&I), and utility companies to recycle solar panels at scale. The company is on track to install capacity to recycle one million solar panels per year by the end of 2023, and plans to open a vertically integrated, advanced recycling factory capable of processing millions of panels annually in 2024.
The U.S. Department of Energy Solar Energy Technologies Office awarded SOLARCYCLE and NREL the research grant under funding from the Bipartisan Infrastructure Law.
The grant announcement follows a founding year in which SOLARCYCLE closed their Series A, opened their first, advanced-technology solar recycling facility in Odessa, Texas, and inked customer partnerships with major US solar companies, including Sunrun, Silicon Ranch, DEPCOM Power, SOLV Energy, NovaSource, Greentech Renewables, and Forum Energy Partners.
— Solar Builder magazine
[source: https://solarbuildermag.com/news/doe-awards-1-5m-grant-to-solarcycle-for-pv-panel-recycling-research/]