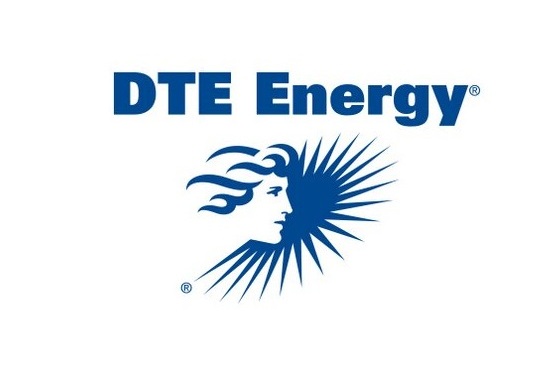 DTE Energy is ramping up its carbon reduction goals in Michigan by a full decade now, with plans to hit an 80 percent by 2040. DTE also announced it will reduce carbon emissions at least 50 percent by 2030, surpassing its previous carbon reduction commitment of 45 percent by that timeframe.
The 2016 energy law passed by the Michigan Legislature requires energy companies in the state to file an Integrated Resource Plan every five years. The IRP provides a comprehensive road map for meeting customers' energy and capacity needs. In its Integrated Resource Plan (IRP) sent to the Michigan Public Service Commission last week, DTE outlined the steps it will take over the next five years, and beyond, to transform to a cleaner generation mix including more renewables, increasing energy efficiency and retiring coal plants sooner than previously announced.
This is a welcome change for DTE, which last popped up in the news for its controversial rate case, which the Michigan Environmental Council, Natural Resources Defense Council and Sierra Club called "unprecedented in dollar amount, scope and spending flexibility."  DTE Energy requested that the Commission approve a mechanism that would cover $2.8 billion in capital expenditures and require an additional $824 million in revenue after the test year. The Commission has approved a mechanism like this only twice, for much more limited amounts and only in limited circumstances.
That amount requested is roughly seven times greater than the covered capital expenditures approved in U-16999 and nearly ten times greater than the expenditures approved in case U-18124. Its proposed net metering replacement would decrease the value of solar to Michigan families by 58% and increase the simple payback to approximately 50 years, according to the watch groups.
DTE's carbon reduction plan
Accelerating coal plant retirements: DTE plans to close the St. Clair Power Plant and the Trenton Channel Power Plant in 2022, one year ahead of schedule. The River Rouge Power Plant also will be retired in 2022. DTE is working closely with the impacted communities to help with economic development during this transition. DTE is committed to no employee layoffs and will provide training opportunities for employees to find new roles within the company. We also expect to continue hiring during this timeframe due to anticipated employee retirements.
Investing $2 billion in renewables by 2024: DTE will more than double its renewable energy production over the next five years, generating enough clean energy to power 800,000 Michigan homes. By the time DTE removes all coal from its generation fleet in 2040, its renewable energy portfolio will have quadrupled.
Voluntary renewable plan for homes and businesses: DTE is moving aggressively to expand its voluntary renewable program, which will accelerate Michigan's transition to renewable energy and empower companies to meet their sustainability goals through voluntary investments. As demonstrated by DTE's recent partnerships with Ford and General Motors, DTE's MIGreenPower program allows large business and industrial customers to meet their own sustainability goals, while residential and small business customers can choose to source a percentage of their energy from Michigan wind and solar projects.
Investing in energy efficiency: DTE previously committed to reducing energy usage by 1.5 percent each year within its service area by working with customers to help them save energy. The 2019 IRP steps up the annual energy savings to 1.75 percent, which is 75 percent higher than the state requires. This will help DTE customers save even more energy and more money.
Investing in hydro energy storage: An $800 million upgrade project is on schedule at Michigan's Ludington pumped storage facility, co-owned by DTE and Consumers Energy. This investment allows DTE to protect reliability because the facility operates like a giant battery that can be tapped when renewable output drops. When customer demand increases or generation from intermittent resources decreases and electricity prices increase, the water from Ludington's reservoir can be released, generating electricity for customers. When the project is complete in 2020, Ludington will generate enough power to serve 175,000 DTE households.
With this plan, DTE's average annual carbon emissions will drop by 400,000 tons in 2020 and 2021. In 2022, when Trenton Channel, St. Clair and the River Rouge power plants retire, DTE's annual carbon emissions will be reduced by an additional 7.5 million tons. That's the greenhouse gas emissions equivalent of nearly 1.6 million passenger vehicles driven for a year.
— Solar Builder magazine
[source: https://solarbuildermag.com/news/dte-energy-speeds-carbon-reduction-goals-by-a-full-decade/]