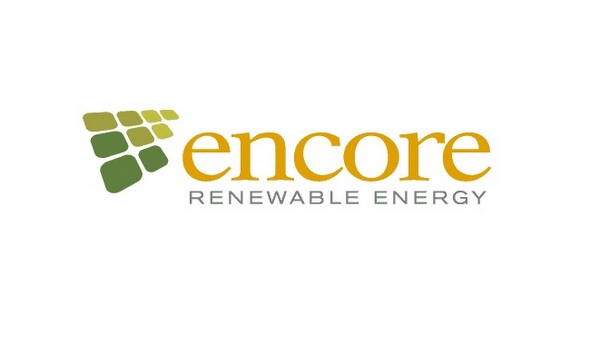 The Flexible Capital Fund (Flex Fund) of Vermont, Coastal Enterprises (CEI) of Maine and New Hampshire Community Loan Fund (Community Loan Fund) announced a joint investment of $1 million in Encore Renewable Energy, a Vermont-based clean energy company with a proven track record of reclaiming undervalued real estate for community-scale solar PV systems.
The $1 million of permanent working capital will enable Encore to make targeted new hires which will support their ongoing geographic expansion in the Northeast, strengthen strategic partnerships and provide greater tactical flexibility across their development acquisition activity. The financing is a collaboration of three New England Community Development Financial Institutions (CDFIs) – a model which the Flex Fund would like to encourage more of to align values and mission.
The Flex Fund is an impact investor providing risk capital in the form of subordinated debt and royalty financing to growth companies in Vermont's food system, forestry and clean technology sectors. This is the second investment the Flex Fund has made in Encore. In 2016, the fund invested $400,000 in royalty financing, also known as revenue-share financing, as an alternative to equity investment. The Flex Fund's initial investment helped Encore with their initial phases of regional expansion and to make strategic hires in support of their solar project development.
CEI and Community Loan Fund joined this round of investment because the organizations believe in Encore's mission to create quality jobs in New Hampshire and Maine while furthering the company's work and in helping the Maine and New Hampshire economies grow sustainably.
Don't miss our annual Mounting Guide in May — subscribe to Solar Builder magazine (print or digital) for FREE today
"This was the ideal financing at this exciting time in the growth of Encore's business, and we are thrilled to have closed the transaction with this outstanding group of impact investors," said Encore President, Chad Farrell. "The Flexible Capital Fund's initial investment was an important part of catalyzing the strongest years of growth in the Company's history, and we believe that opportunity is amplified in this instance through the inclusion of CEI and the Community Loan Fund, as their home states are two of Encore's most important new markets. This capital will allow us to accelerate our activities in Maine, New Hampshire, Vermont and elsewhere, which is going to drive the climate impact and creation of high quality jobs which all of our organizations are sharply focused on."
Project updates
Encore is currently approaching completion of its first commercial scale project in New Hampshire, which is a rooftop project located in Keene. Encore successfully applied for and was awarded a Commercial and Industrial $/w grant issued by the PUC to help maximize the financial returns to the project owner. Encore hopes to build on this momentum in the new-market and offer its turn-key development services to other building owners throughout the State of New Hampshire.
Having successfully completed 63 projects, Encore has brought over 33 megawatts of renewable energy online since the company started in 2007, including many innovative and first-of-a-kind projects. In aggregate, the environmental impact of Encore's projects have offset 200 thousand tons of C02, which is equivalent to eliminating the use of 200 thousand barrels of oil or 213 million auto miles.
— Solar Builder magazine
[source: https://solarbuildermag.com/news/encore-renewable-energy-nets-1-million-in-new-funding-for-community-scale-solar-pv-projects/]