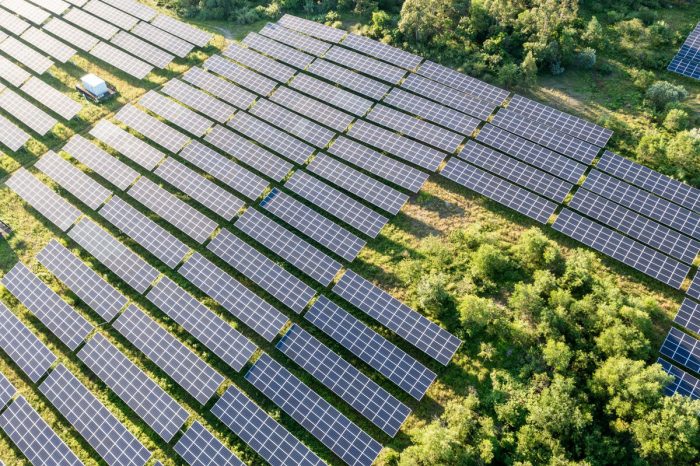 EnergyLink Decarbonization Solutions (ELDS) has launched a vertically integrated funding platform that will focus on providing a full suite of services and capital from engineering design through operations to the sustainable infrastructure sector. Thematic focus areas of the platform include but are not limited to solar, battery storage, energy efficiency, hydrogen, renewable natural gas and industrial decarbonization, specifically for middle market applications of $1 million to $50 million. 
The platform aims to benefit the development and capital markets communities by offering turnkey engineering services matched with custom capitalization solutions from a single counterparty. For the development community, ELDS is a one-stop shop for execution and capital. For the capital markets and investor community, the company provides yield-bearing and tax-advantaged sustainable infrastructure investments administered by an integrated team with deep finance and engineering expertise.
The platform's management team has decades of experience in sustainable infrastructure development, engineering design, operations and maintenance, financial transaction structuring and investment management, and has observed this capital plus service gap in the middle market of the sustainable infrastructure sector.
To date, the soft launch of the platform has resulted in a pipeline in excess of $500 million.
"The creation of a dedicated fund addresses the significant gap between traditional banks and large institutional investors for funding the middle market C&I space and small utility-scale projects," said Mike Chudy, chief revenue officer for ELDS. "It is timed perfectly with the recent passage of the U.S. Inflation Reduction Act, which provides an ideal policy environment for making long-term capital commitments. We're delighted to provide access to our ready-to-build project portfolio and comprehensive services, including connecting investors with commercial and industrial organizations seeking ESG solutions to seamlessly fund and construct projects."
ELDS is committed to catalyzing the deployment of sustainable infrastructure projects on a global basis and believes that its vertically integrated funding platform is well-situated to fill a critical service and capital gap in the sustainable infrastructure sector currently serving as an impediment to exponential growth.
"We are very excited to launch this funding platform, which represents the next step in EnergyLink's now 10-year journey in the sustainable infrastructure space to catalyze deployments of sustainable infrastructure on a vertically integrated basis," said Chris Ihler, CEO of ELDS.
ELDS is currently accepting capital contributions to its funding platform and actively onboarding partners ranging from project developers to service providers in the sustainable infrastructure sector.
— Solar Builder magazine
[source: https://solarbuildermag.com/projects/energylink-launches-funding-platform-sustainable-energy-infrastructure/]