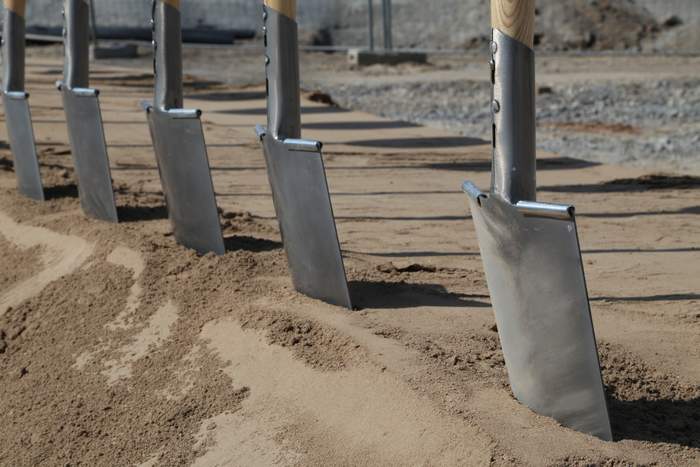 ENGIE North America hosted a ceremonial groundbreaking with county officials and customers for the 225 MW Long Draw Solar Project. ENGIE will serve four Texas municipalities – New Braunfels, Denton, Garland, and Kerrville – and their electric utilities – via a Power Purchase Agreement (PPA) for the project's full capacity.
Slated to come online in the summer of 2020, the Long Draw Solar Project – the largest solar project to date in ENGIE's solar portfolio – will be located in Borden County, Texas. The project will house more than 800,000 solar panels, employ some 150 people during peak construction, and generate total estimated tax payments to Borden County and the Borden County Independent School District of more than $10 million over the life of project.
The PPA stemmed from an original request for solar energy proposals issued by New Braunfels Utilities (NBU), who in turn partnered with Denton Municipal Electric (DME), Garland Power & Light (GP&L), and Kerrville Public Utility Board (KPUB) for the purchase of solar energy from ENGIE and Long Draw in order to diversify their power supplies and to keep retail electricity rates low.
Under the power purchase agreement, which has a term of 15 years, NBU has contracted for 100 megawatts of solar energy from the Long Draw project. Denton will purchase 75 MW of capacity, Garland will purchase 25 MW of capacity, and Kerrville will purchase 25 MW of capacity.
— Solar Builder magazine
[source: https://solarbuildermag.com/news/this-engie-solar-project-will-serve-four-texas-municipalities/]