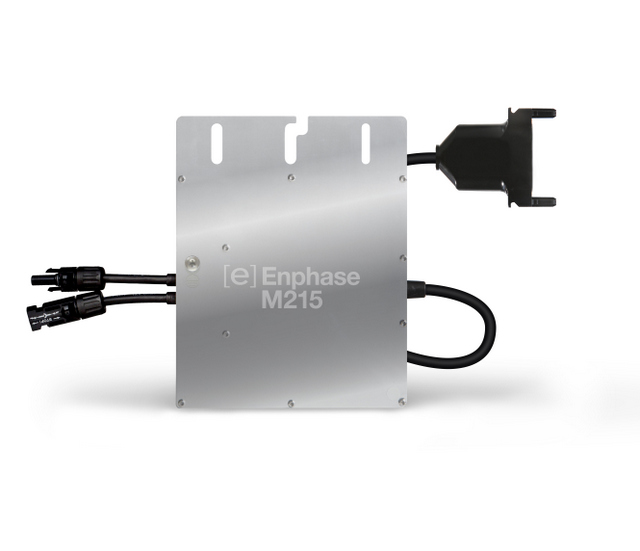 This product was featured in the 2015 Solar Builder Roof-mount Project of the Year Winner
Enphase Energy delivers simple, innovative and reliable energy solutions. Its Enphase M215 Microinverter delivers increased energy harvest and reduces design and installation complexity with its all-AC approach.
The M215 features integrated ground, which further simplifies installation, enhances safety, and saves on labor and materials costs. Like all of its fourth-generation microinverters, the M215 delivers 96.5 percent efficiency and underwent more than a million hours of testing before release, providing unmatched reliability.
The Enphase M215 integrates seamlessly with the Engage Cable, the Envoy Communications Gateway, and Enlighten Enphase's monitoring and analysis software. Enphase has shipped approximately 10 million microinverters, and more than 370,000 Enphase residential and commercial systems have been deployed in more than 95 countries.
— Solar Builder magazine
[source: http://solarbuildermag.com/products/enphase-energys-m215/]