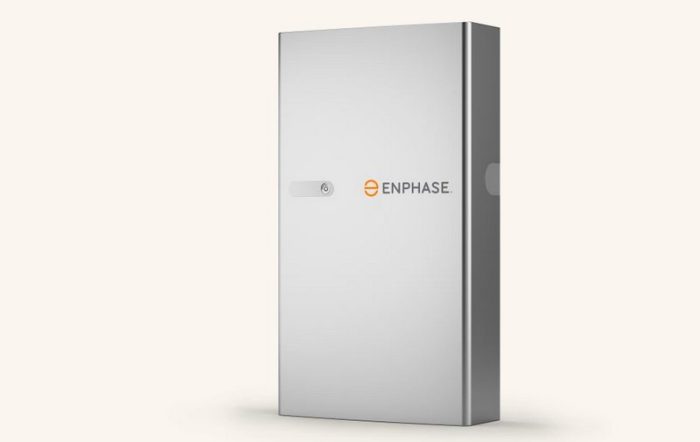 Enphase Energy launched its most powerful home battery to-date, the IQ Battery 5P, for customers in the United States and Puerto Rico. The IQ Battery 5P is modular by design and can deliver 3.84 kW continuous power and 7.68 kW peak power for 3 seconds, offering homeowners the ability to start and operate some of the most power-hungry devices during power outages.
The new Enphase battery starts at 5 kWh of capacity and can be configured up to 80 kWh. The third generation of Enphase Energy System components include IQ Battery 5P, IQ System Controller 3/3G, and IQ Combiner 5/5C, all offering a significantly improved experience for homeowners and installers as a result of more power, resilient wired communication, and an improved commissioning experience. The IQ Battery 5P also comes with an industry-leading 15-year limited warranty in the United States and Puerto Rico.
The Enphase Energy System with the IQ Battery 5P can be configured for self-consumption, savings, or full backup functionality. For customers in California, the Enphase system is optimized to support California's new solar rules (NEM 3.0) by enabling self-consumption and exporting energy at the appropriate times to create maximum value.
"The latest battery from Enphase is a game changer and we're excited to begin offering this industry-leading technology to our customers," said Raul Vergara, owner and founder of Cutler Bay Solar Solutions. "It's easier and faster to install than ever before, as well as more reliable, enabling us to provide the best possible customer experience from start to finish."
The IQ Battery 5P can be configured without backup capabilities, also known as a "grid-tied" system. This new setup will come without the IQ System Controller, minimizing the overall system components so homeowners can reduce the upfront costs and receive a quicker return on their investment. An IQ System Controller can be added at any time to provide backup functionality. California installers can also use Enphase's Solargraf platform to design and generate system proposals that optimize for NEM 3.0 and deliver the best possible electricity bill offset and payback.
Enphase delivers a safe solar-plus-battery solution that does not expose installers or homeowners to high-voltage direct current (DC). Enphase's IQ Batteries feature Lithium Iron Phosphate (LFP) battery chemistry, which provides a long cycle life and safer operation through excellent thermal stability.
Distributors in the United States and Puerto Rico can order the IQ Battery 5P starting today, with production shipments expected to begin in the third quarter of 2023.
— Solar Builder magazine
[source: https://solarbuildermag.com/batteries/enphase-iq-battery-5p-is-its-most-powerful-yet/]