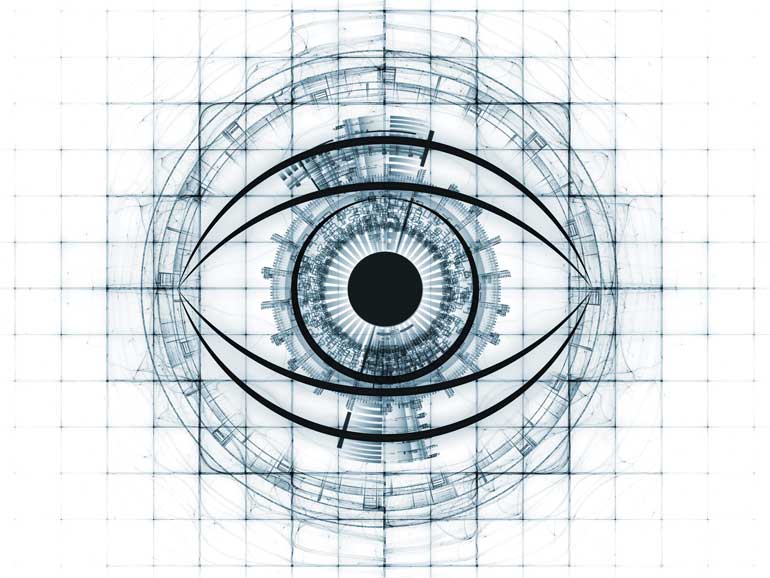 With the help of emerging technologies, the installation and maintenance of solar power sources is both easier and more cost effective than ever before. As a result, more and more homes and businesses will be looking to reap the benefits of this renewable resource, which makes high-resolution, aerial imagery a solar professional's best friend.
Prospect Remotely
Sending technicians onto the roof to measure for estimates can be costly and time consuming, from safety and insurance to lost opportunity. On-site evaluations can cost a company up to $300 per assessment. That specialty solar technician can assess up to five roofs per day, so it's easy to see how costs add up while those operating remotely with precise aerial imagery can complete a virtual site assessment in mere minutes. Solar professionals prospecting for new business with high-resolution aerial imagery also save significant time and money on travel and labor costs.
Momentum Solar of Metuchen, N.J., used Nearmap aerial imagery to qualify properties without having to leave the office, which changed the trajectory of the company.
"We are growing at such a rapid rate," said James Kennedy, Momentum's program manager for sales proposal development. "High-resolution imagery is the perfect solution to accommodate that growth. We have increased our weekly qualifications from 2,000 up to 3,000 to 5,000 on average. We've also reduced the turnaround time on qualifications by nearly two weeks."
Momentum can now pre-design a newly constructed home's array instead of needing to do a site assessment before proposing the project. This technology allows Momentum the opportunity to earn the business before they would have previously even quoted the project.
Design with Precision
Laying out a design for a solar array is a precise and delicate science. Technicians need to know exact measurements, dimensions and optimum placement to ensure an accurate, yet efficient, amount of power is created.
High-resolution imagery takes all the guesswork out of solar installation with 2.8-in. clarity and highly accurate virtual measuring tools. With many applications integrated with this imagery, solar installers can place virtual solar panels atop customer rooftops, mitigating unnecessary risk and reducing travel time and labor costs.
For Momentum Solar, using high-resolution imagery reduces rework/resubmissions on proposals, lowers cancellation rates and ensures the best possible customer experience. In addition, installers can measure expected energy output and shaded areas without actually being there.
"Because we can accurately assess properties pre-sale, we go into the proposal with definite solutions and more confidence. Clients enjoy seeing what the end product will look like through panels virtually placed on the aerial images," Kennedy said.
Cut Software Overhead
It's important to have your plans and information on the fly these days. Whether you're working on a project remotely or are out in the field with the technicians, having digitized, up-to-the-minute schematics on any given project is a must. Add in the speed and simplicity of cloud delivery and you get instantaneous access without the complexity.
"Before using high-resolution imagery, the qualification and assessment process required toggling between three different satellite imagery programs and then a fourth program for panel layout," Kennedy said. "Now, all the necessary information is in one easy-to-use program. We can decide if the property is suitable for solar within two to three minutes. The high-resolution images reveal roof space, shading and any obstructions so we can make accurate, timely assessments."
Tony Agresta is the VP of marketing for Nearmap.
— Solar Builder magazine
[source: http://solarbuildermag.com/news/momentum-solar-doubles-business-aerial-imaging-software/]