Figtree Financing recently funded a PACE-financed prepaid Power Purchase Agreement (PPA) for a large San Diego church solar project that will serve as the model to generate millions of dollars in savings for nonprofits and houses of worship across California. Figtree is an emerging leader in offering innovative solar financing that lets nonprofits monetize tax credits and depreciation that they cannot utilize.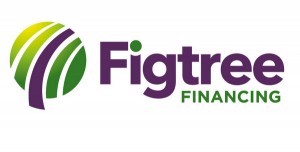 A prepaid PPA financed through the PACE program is a new product enabled by California Assembly Bill 1883 that Figtree helped get legislated. Using this option, the California church's 292-kW installation will save an estimated $2 million over the life of the system. Much of this savings is attributable to this new financing that enables nonprofits to save up to 30 percent of system costs by having Figtree bring in a third-party owner that can take advantage of tax credits combined with the simple underwriting criteria of Figtree's PACE program.
RELATED: New financing product for commercial solar projects launched by Wunder Capital 
"Every dollar that a mission-based nonprofit saves on utility costs by going solar is a dollar that can be used to further advance the organization's goals of helping the local community. This is just one of the reasons we are thrilled to introduce this option for nonprofits and houses of worship throughout California," said Mahesh Shah, CEO, Figtree Financing. "This low-cost method of saving on monthly utility bills also provides a path to ownership through innovative solar financing. We are experiencing growing interest in commercial PACE and are moving the industry in new directions."
According to the National Center for Charitable Statistics, there are more than 80,000 nonprofits and houses of worship in California alone. Since nonprofits typically cannot monetize tax credits, they can potentially benefit from this new financing. Small businesses, Real Estate Investment Trusts and private schools and universities are also eligible for PACE-financed prepaid PPAs. Figtree can finance projects as small as $100,000 up to $10 million through this program. It also includes third-party responsibility for providing solar production guarantees and managing the operations and maintenance of the system throughout the life of the prepaid PPA.
Visit the Figtree Financing website for more information.
— Solar Builder magazine
[source: http://solarbuildermag.com/news/figtree-financing-solar-nonprofits/]