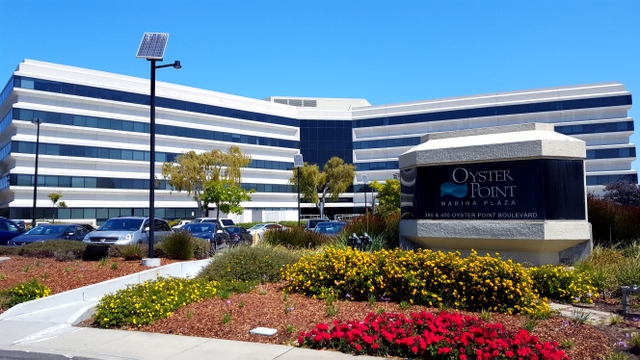 Fronius already has an enormous U.S. facility located in Indiana, but is ready to commit to the U.S. market further, expanding into an office in the Bay Area. Just recently opened, the new Fronius location accommodates product management, R&D and technical sales.
When Fronius entered the U.S. solar market in 2004, it was among the first movers in a new market and has been expanding the local presence ever since. For example, the 400,000-sq-ft headquarters in Portage, Ind., includes a full manufacturing and testing facility.
"Our inverter production line applies the latest lean production technologies to ensure efficiency and highest quality," explains Klaus Strassmair, head of manufacturing at Fronius USA. The production equipment for the line was sourced locally from U.S. suppliers, as another strong commitment to the US economy.
RELATED: Fronius launches huge cash back promotion to close out summer 
The latest expansion for Fronius USA is a new office in South San Francisco, Calif. "While the market dynamics have proven challenging for some companies, we are proud of our strong commitment and dedication to serve the U.S. market with innovative products and US based service and support," says Tristan Kreager, Director of Solar Energy at Fronius USA. "The new office in the Bay Area is an important next step in our ambitious growth plan for the US. As many are aware, the Bay Area and the innovative spirit of the Silicon Valley act as a hub for solar innovations and technology partnerships, which will help us to serve the US market with even better solutions."
Furthermore, Fronius is staffing up the U.S.-based Technical Support team and just recently launched the 24/7 online support tool, Fronius SOS, for best-in-class service and support. In addition, Fronius is growing its team of Technical Sales Advisers and Field Engineers for in-person support for solar installers on a regional level.
"Local production, R&D and Product Management, as well as excellent US-based Sales, Service, and Support are key to our long-term growth strategy in the United States. As a privately held company, we can focus on our vision and show our commitment for decades to come," Kreager stated, excited about the unique position that Fronius USA has in the market.
— Solar Builder magazine
[source: http://solarbuildermag.com/news/fronius-expands-u-s-presence-with-new-bay-area-location/]