Fronius is really focused on streamlining its software updates these days. Now Fronius customers are able to remotely update the software of inverters over the web. All you need is a Fronius SnapINverter that has an internet connection and the inverter or system is registered on Fronius Solar.web, Fronius' free monitoring system.
Similar to smartphones and apps, software updates for inverters are released on a regular basis: to adapt to the grid of tomorrow or to add features and new functionalities. Therefore, software updates should be as quick and easy as possible.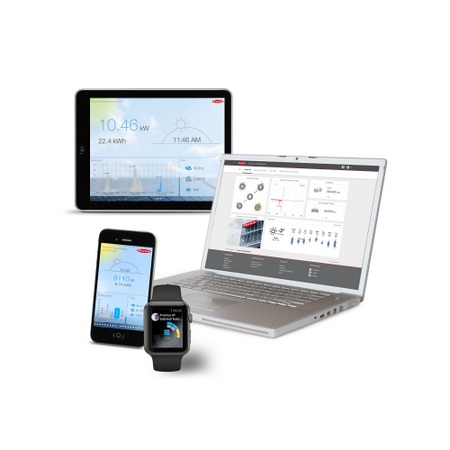 With the Remote Update feature, Fronius SnapINverters can now be updated remotely from any web-enabled device – it just takes a few clicks on Fronius Solar.web.
"If you look at current smart devices, software updates triggered by simply pushing a button became a part of our daily lives. With Remote Update, we create the same experience with our inverters", says Wolfgang Niedrist, President & CEO of Fronius USA.
Fronius strongly believes that every solar system should have monitoring capabilities. Whether you are a system operator with thousands of inverters spread across the country or a homeowner with one inverter, the capabilities offered by the free Fronius Solar.web platform are tremendous. Remote diagnostics and alerts such as proactive email notifications when an inverter is underperforming and state code awareness are just two examples. The ability to view state codes remotely helps determine whether a truck roll is truly necessary or not. Remote Update via Fronius Solar.web eliminates another category of O&M complexity and cost.
RELATED: 2017 Solar Inverter Buyer's Guide 
Remote Update is available as of now for any Fronius Galvo, Fronius Primo and Fronius Symo inverter with an integrated and web-connected Fronius Datamanager (software version 3.7.4-6 or higher). Fronius SnapINverters manufactured with a serial number greater than 2716xxx are already capable of Remote Update. With older units, the integrated Fronius Datamanager can be updated onsite to make it capable of performing inverter software updates remotely.
— Solar Builder magazine
[source: http://solarbuildermag.com/news/fronius-explains-streamlined-software-updates-for-its-inverter-lineup/]