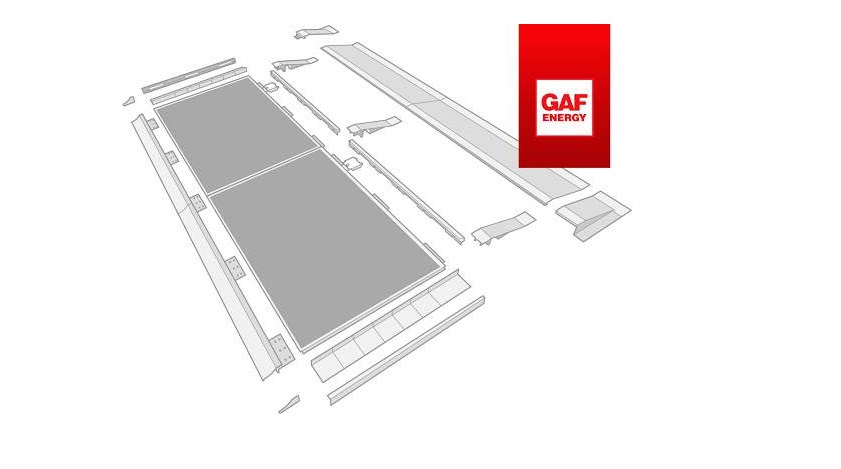 GAF Energy wants to own the roof-integrated solar product category in North America (solar systems installed by roofing contractors), and this new "Flex" option for its redesigned Decotech 2.0 system is another step toward that goal. Flex maintains the efficiency of standard system sizing, while also introducing new configuration choices for homeowners.
Flex has a set number of system structure and wattage building-blocks that roofers can use to design optimal roof-integrated solar products for customers. This means roofers have more options to draw from when incorporating solar into roofing solutions for homeowners, while still maintaining the simplicity of a kitted-system approach.
"American consumers want a wide array of choices, particularly when it comes to home improvement decisions. They also want efficiency in delivery of goods and services. This product answers those needs by providing optionality and efficiency," said Martin DeBono, President of GAF Energy.
Get to Know OMCO Solar
OMCO Solar is a manufacturer of solar racking and tracker systems. OMCO offers two fixed-tilt systems, Field-Fast

and Choice

, as well as its OMCO ORIGIN

Single-Axis Tracker. Learn more at omcosolar.com
Designed to provide a good-looking, low-profile alternative to standard rack-mounted solar panels drilled into existing roofs, GAF Energy solar integrates directly with the roofing system and requires no penetration of the roofing membrane. High-efficiency solar panels via Solaria optimize power output and provide a matching color profile to the roof to maximize aesthetic appeal, combined with robust flashing and a sleek black perimeter shield to reduce the risk of leaks and animal intrusion.
— Solar Builder magazine
[source: https://solarbuildermag.com/mounting-solutions-guide/gaf-energy-adds-flex-option-to-give-roofers-more-solar-design-flexibility/]