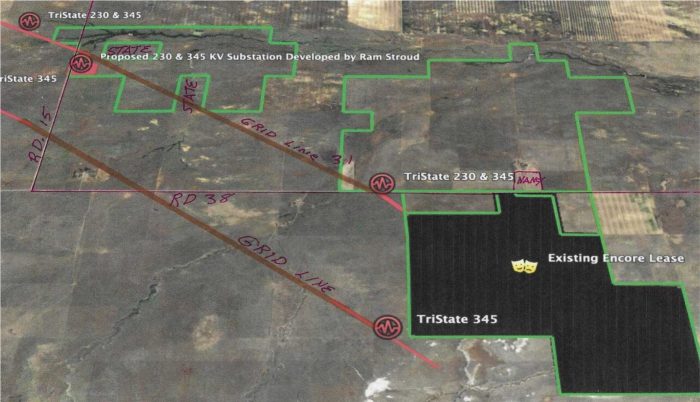 Through its subsidiary Greenvolt Power Renewables LLC, Greenvolt Power has created a joint venture with Cowboy Energy LLC to bring clean energy to Wyoming. As part of the agreement, Greenvolt Power has purchased a 50% stake in the 163 MW Goshen Solar Project from Cowboy Energy.
As part of the joint venture, Greenvolt Power and Cowboy Energy will be responsible for the 163 MW solar park currently under development that will occupy an area of around 1,200 acres. The project has an Large Generator Interconnection Agreement (LGIA) with Tri-State Generation and Transmission Association Inc. Execution of agreement is expected by June 2023
Located in Goshen County, Wyoming, in the southeastern area of the state, the Goshen Solar Project has a lease term of 35 years, with the potential for expansion. The constructed facility also will has an option for storage.
"We are pleased to enter this important project with our new joint venture partner," said Niels Rydder, CEO of Greenvolt Power Renewables LLC, a Greenvolt company. "The Goshen Solar Project builds on our strategy of creating a substantial pipeline of best-in-class renewable assets in the North American market."
The solar park will help both the state of the Wyoming and the United States at large accelerate the increase and diversification of crucial energy sources. This joint venture brings together a combined team with a long history and solid track record in developing renewable energy projects in North America, Latin America and Europe.
"We are very pleased to join forces with Greenvolt Power in developing the Goshen Solar project," said Alan Brand, managing member of Cowboy Energy. "Greenvolt Power's capabilities match the project's needs in its next stages of development. The joint venture is committed to bringing clean energy to Wyoming, providing jobs and tax money to the local county."
— Solar Builder magazine
[source: https://solarbuildermag.com/projects/greenvolt-power-buys-50-of-163-mw-goshen-solar-project-in-wyoming/]