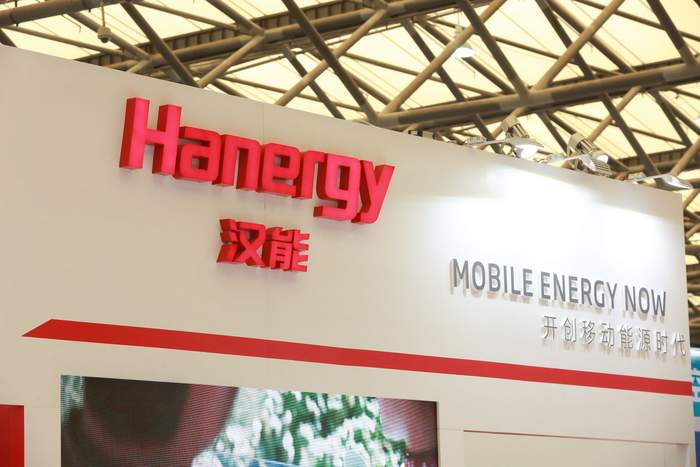 The world's largest thin-film power solution company, Hanergy Thin Film Power Group, now ranks 456th on the 2019 Fortune China 500 list. The company also secured positions in both "Top 40 ROE" and "Top 40 Margins" to become the fastest growing company in the clean energy sector.
Hanergy is completely different from traditional PV companies. It is a high-end equipment company and a thin-film power technology company, with its key strengths in the upstream business that includes equipment sales and delivery, and thin-film technology R&D and applciations. Hanergy's upstream equipment business has high profit margins, and has its core competitiveness. Likewise, the downstream market has high demand. Thin film power generation technology enters a blue ocean market posing Hanergy a sure short future opportunity in the A-share market.
Hanergy has obtained the leading position in several thin-film technologies, including Copper Indium Gallium Selenide (CIGS) and Gallium Arsenide (GaAs). The conversion efficiency rates for Hanergy's Solibro double glass CIGS solar modules, MiaSolé flexible CIGS solar cells and GSE flexible CIGS solar cells are 18.72%, 19.4% and 19.3% respectively, all of which are among the highest of the industry. Hanergy has also created the world's record for GaAs single-junction solar cell with a conversion rate of 29.1% and that for single-junction modules being 25.1%.
Hanergy's US subsidiary, MiaSolé recently announced that it has achieved a 17.44 percent aperture area efficiency on a commercial size flexible PV module (aperture area 1.08m2) which sets the new world record.
Hanergy's cutting-edge technologies has been applied in handful of large-scale projects, including Rafael Gallery, a landmark building in Shanghai and the world's longest urban industrial porch, and the China Pharmaceutical International Innovation Park Joint Research Institute in Nanchang, which is China's biggest photovoltaic glass curtain wall project. Besides, Hanergy has developed an array of products including innovative BIPV materials like HanWall, HanTile and HanBrick, and mobile energy applications like HanPack, HanPower and Humbrella.
— Solar Builder magazine
[source: https://solarbuildermag.com/news/hanergy-makes-appearance-on-fortune-china-500-list/]