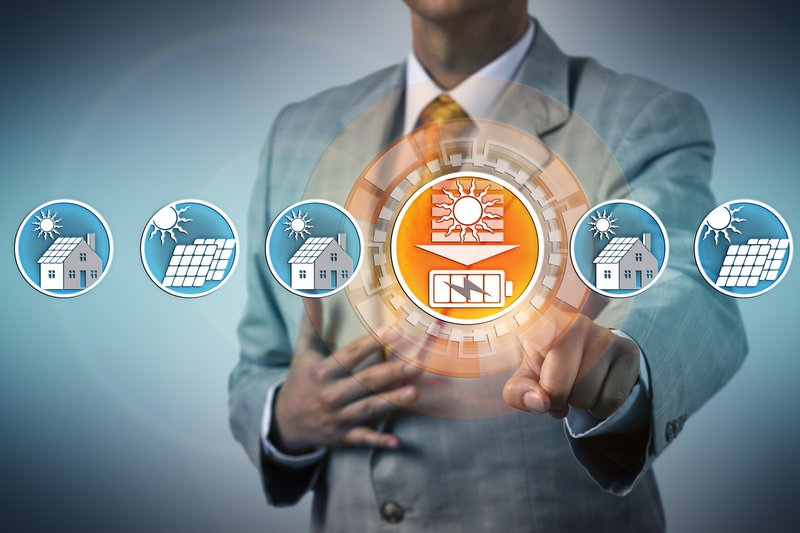 Hanwha Group's U.S. manufacturing and supply chain investments continue, this time with LG Energy Solution. The two signed a memorandum of understanding in Seoul and plan to invest in building battery production facilities in the United States.
The two companies will also pursue technology cooperation for developing advanced ESS solutions tailored for commercial, industrial and utility market. They include enclosure, heat management and other balance of system.
Hanwha Solutions owns Qcells, the biggest silicon-based solar manufacturer in the United States, which is establishing a fully U.S.-based solar module manufacturing supply chain. Next on the agenda is energy storage, as Qcells "intends to become a top-tier solar and energy storage developer and EPC provider in the U.S. by securing stable batter supply as well as procuring the competitive product solutions."
The other Hanwha subsidiaries involved here are Hanwha Corporation/Momentum and Hanwha Aerospace. Hanwha Momentum will seek to supply key battery manufacturing facilities for LG Energy Solution, which is constructing joint battery factories with global automakers such as GM, Stellantis and Honda. Its existing factories in Korea, Poland and Michigan are also scheduled to expand. Hanwha Aerospace is also planning to work with LGES to develop special-purpose batteries for Urban Air Mobility.
"We have decided to collaborate with LG Energy Solution, which has several large-scale manufacturing facilities being constructed in U.S., to target the U.S. ESS market boasting fast growth thanks to green energy policies," said Hanwha Group. "Our aim is to maximize synergy at home and abroad by promoting partnerships in various fields, such as supplying battery manufacturing equipment and developing special-purpose batteries."
For LG Energy Solution, this MOU secures another stable market in the mid- to long-term in the U.S. clean energy market where the fastest growth is expected.
In 2022, LGES advanced into the field of ESS System Integration by establishing a new corporation, LG Energy Solution Vertech. Inc., which offers customers a streamlined approach to energy storage system integration and a secure battery supply chain through LGES.
"Our partnership with Hanwha Group is expected to take the competitiveness of each company's battery-related businesses a step further," said LG Energy Solution. "By signing this MoU with leading, like-minded energy companies, we put ourselves in the best possible position to successfully expand the influence of our solar and ESS businesses in the U.S., and we will do our very best to provide customers with comprehensive green energy solutions."
— Solar Builder magazine
[source: https://solarbuildermag.com/energy-storage/hanwha-lg-energy-solutions-to-build-u-s-based-battery-production/]