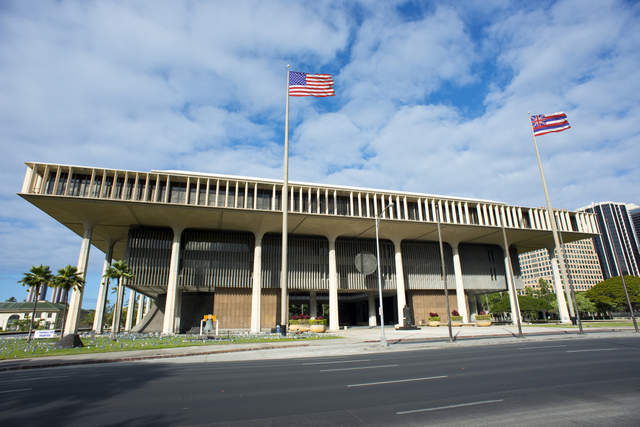 Hawaii is reforming the old timey model for how investor-owned electric utilities get paid. Thanks to Governor David Ige signing SB 2939, future utility revenues — in the form of performance incentives or penalties — will be linked to performance metrics. This includes incentives for Hawaiian utilities to connect more customer-sited solar and battery systems.
"This is an important step forward to align the design of our electricity system with the needs of the public," said Robert Harris, Director of Public Policy at Sunrun. "This new law breaks the direct link between revenues and utility investments in infrastructure,meaning Hawaii's electric utilities no longer make more money just by spending more. "
In passing the bill, the Hawaii State Legislature voiced concern about the high cost proposed to modernize the electric grid. Because of misalignment in the way electric utilities get paid, the Legislature was concerned utilities would have "a bias toward expending utility capital on utility-owned projects that may displace more efficient or cost-effective options, such as distributed energy resources owned by customers . . ."
RELATED: Our big takeaway from SEIA's latest Grid Modernization report: Utilities need to step up
"This bill is a big win for local consumers who will pay less for better electric service with more options for home solar and batteries, and it is a responsible step forward helping utilities transition to a sustainable business model that can survive disruption in the energy sector," said Hawaii State Representative Chris Lee, Chair of the Committee on Energy and Environmental Protection.
"We need to better align the electric utility's interests with the public's interest," said Anne Hoskins, Chief Policy Officer, Sunrun. "The future is going to be a more dynamic and customer-centered energy system, and we must ensure we maximize public benefit and meet broader economic and environmental goals."
Sunrun recently published a report detailing recommendations to improve and maximize the public benefits of the United States' energy system by placing the consumer at the center. With the passage of the Ratepayer Protection Act, Sunrun looks forward to working collaboratively with the utility and others in HI to advance a more reliable, clean and affordable energy system
"Other state Legislatures and Commissions should take notice of Hawaii's efforts," said Hoskins. "The time to make these changes is now, before billions of dollars are spent in rebuilding our outdated electrical networks. Rooftop solar and home batteries are allowing use to choose a system that maximizes public benefits, not utility shareholder profits. Let's keep giving people the freedom to create a brighter future."
— Solar Builder magazine
[source: https://solarbuildermag.com/news/hawaii-reforms-utility-incentive-structure-to-focus-on-ratepayer-benefits/]