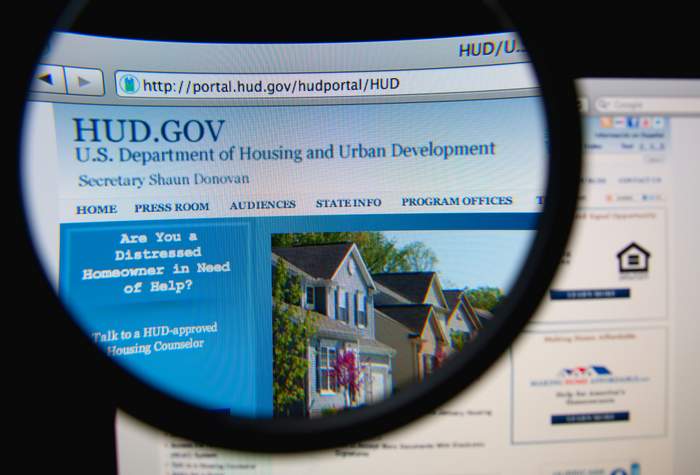 Solar for low-income housing is caught in a Catch-22. Residents in a low-income community would get a huge benefit from the savings and energy independence, but financing and installing systems on multifamily properties is super complex and, in the case of federal housing assistance, actually prohibited – which seems nonsensical. Fortunately, there is now a precedent for removing this barrier, which would benefit both low-income residents and multifamily property owners.
CleanEnergy Group explains the issue at hand:
There is a federal housing law stating a resident's share of payments to reside in a federally assisted housing property must equal 30 percent of the household's monthly income. These payments are defined as a combination of rent and estimated utility expenses.

The problem has been that when solar power reduces a resident's electric utility bill (the utility allowance part of their payment), HUD requires that the resident's rent should increase accordingly – erasing the financial benefit of solar to low-income households. This leaves a large section of the population unable to benefits from the savings solar energy can provide.
In 2015, the California established a new incentive program ($100 million a year over ten years) to install solar systems that benefited affordable multifamily housing. This statute included a requirement that tenants should receive a direct economic benefit from these new systems, to be delivered in the form of VNEM credits on their utility bills. It is a great concept, much needed to reach aggressive renewable energy goals that all residents can benefit from –but it required a challenge of this federal housing law.
In July, the U.S. Department of Housing and Urban Development made its ruling and issued a memorandum providing new guidance to HUD Multifamily Housing owners regarding the "treatment of on-bill virtual net energy metering (VNEM) credits that may be received by tenants in HUD multifamily housing as a result of an owner's participation in California's Solar on Multifamily Affordable Housing (SOMAH) program."
The decisions give the green light for the SOMAH program.
VNEM Credits are Excluded from Annual Income

"Office of Multifamily Housing, with the assistance of the HUD Office of General Counsel, has determined that VNEM credits allocated to tenants under the SOMAH program are an incidental benefit and must not be included as annual income to the household. … Moreover, these benefits stay with the unit and do not follow specific tenants when they terminate their residence in a participating property."

VNEM Credits are Excluded when Calculating Utility Allowances

VNEM credits are issued by the electric utility company to participating properties according to the amount and time of day of the electricity generated by the solar system and exported to the grid. Credits are then allocated in a two-step process: 1) between owner paid utilities, i.e. common areas, and tenant paid utilities, i.e. units; and 2) tenant credits are then distributed between tenant units. …
"Because there is no connection between the tenant's actual electricity consumption and these credits, owners and management agents must disregard the solar credit when calculating utility allowances."
Unfortunately, this memo is specific to California's SOMAH program, but it would seem to pave the way for other challenges from other states interested in launching a similar program and hopefully more LMI access to lower cost renewable energy.
— Solar Builder magazine
[source: https://solarbuildermag.com/news/hud-opened-a-path-for-low-income-solar-in-california/]