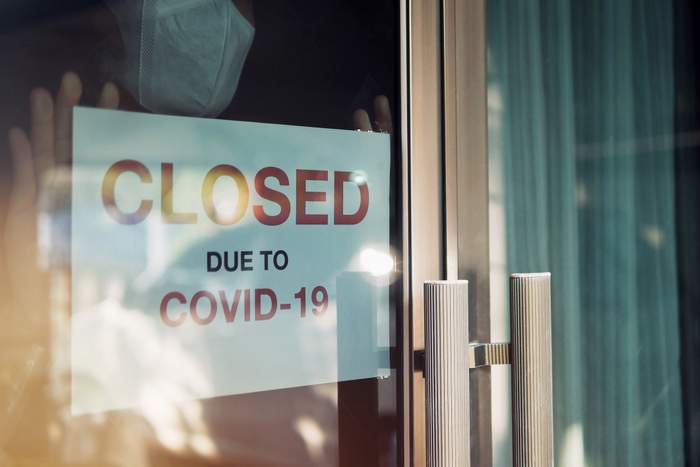 Pivot. Reimagine yourself. Adjust. Plan B. Words and phrases such as these are all too familiar to those of us in the ever-changing solar industry. In the near-20 years of running my solar energy installation company, I've frequently faced the unexpected or seemingly unmanageable. So, when the COVID-19 crisis hit, it didn't really smack me across the head and knock me down. It kind of just tapped me on the shoulder to remind me of challenges past.
My solar energy business, located on Long Island, New York, has overcome many obstacles over the past two decades, some universal across the industry but some unique to our location or market. Let me recount a few of them, as I consider where or even how to rank COVID-19 in this mix.
1. 9/11
Tough or tragic times are often the impetus for change. This is true recently with the Black Lives Matter protests, and it was true in 2001 on Sept. 11 when the terrorist attacks took place — the Twin Towers located just a few miles from my home. As a retired U.S. Army officer with the rank of Major, I was called to Ground Zero because of my expertise in nuclear, biological and chemical weapons. After witnessing the devastation, I realized there had to be less dependence on foreign oil. When I read my electric bill asking for "solar pioneers," I felt solar could be our nation's answer, and I founded my company to do my part in our local community. The challenge then was that few if any people were doing this yet.
2. Fear of the Unknown
When I first started back in 2001, very few people had even heard of solar energy. Many homeowners were fearful of the unknown at first. They weren't sure if solar energy worked. They thought their lights would flicker. They didn't know what net metering was, what grid-tied meant or how they'd be credited for their solar production. Seems funny to us today, but it was similar to the early days of electricity when people had to overcome their fear of electrocution if they touched a light switch. At first people were nearly as suspect of solar panels. The focus was to educate, explain and demonstrate before even the early adopters became convinced that solar energy was a smart move.
3. Cost, local incentives, tax credits, etc.
The cost of a PV system always has been a consideration, despite our area's electric bills being among the very highest in the nation. Still, in our market, we were lucky enough to have rebates from the local utility that offset about 80 percent of it. It's remarkable to look back today at costs as high as $8 per watt, and thankful to have rebates as high as $6.50 per watt back then. But this was a struggle in itself to explain to consumers, how the high cost was offset by the rebate.
Eventually rebates came to be expected. This presented another challenge the day the rebates suddenly ran out. Without warning. On a Friday at 5 p.m. Try explaining that to a customer who signed up just a few days earlier? The local utility ultimately accommodated those already in the queue after consumer objections and press coverage, but only temporarily as rebates were quickly exhausted in their entirety, but this time at least pre-scheduled.
Still, overall costs needed to stay relatively low to accommodate lost incentives. But would they? Several years of production boom and bust cycles (topped off most recently with tariffs) fueled uncertainty. In 2005, what helped was the newly minted 30 percent federal solar investment tax credit, even though it had a $2,000 cap for residential back then (a 25 percent /$5,000 cap tax credit offered by New York State also helped).
Today, with what we thought were somewhat stabilized prices pre-COVID, we're looking at the phased-in reduction in that federal tax credit, unless lawmakers decide to step in. The big lesson? Long-term planning in the solar industry has rarely if ever been possible. Plan B, anyone?
Webinar: Residential Energy Storage Sales Simplified with Panasonic
Simplify the sales process to increase your attachment ratio for residential energy storage using Panasonic's EverVolt. Strategies surrounding AC versus DC coupling, as well as simple system sizing techniques will be covered.
4. The 2008 Recession
The solid ground of somewhat stabilized lower prices with very predictable tax credits was short lived. Along came the financial crisis! Our target market being 80 percent residential, we were hit hard when the housing market imploded. As with most every industry, the solar industry simply had to ride it out. Although solar had gained great momentum with consumers, and many remained interested, tight credit and concerns about salary cuts and job losses held off many from moving forward. At our company, having learned over the years to stay "lean and mean," we froze or cut back as many expenses as possible.
Adding insult to injury, the federal ITC was scheduled to expire in 2008. Thankfully, as part of a far-reaching federal stimulus plan, it was not only extended but also its $2,000 residential cap was removed. This really brought me to the Yogi Berra realization that "it ain't over till it's over." If I've learned anything about this industry, it's this: Just when I begin to think solar's future may be bleak, something happens to change the ballgame entirely, usually in a positive direction.
5. Superstorm Sandy
Riding out the storm became literal in late October 2012. On Long Island, as a largely coastal community, this record-breaker knocked out power to 90 percent of us, and left us with staggering losses of life as well as homes and businesses. Nationally, Sandy ended up causing about $20 billion in property damage and $10 billion to $30 billion more in lost business, making it one of the costliest natural disasters on record.
As we picked up the pieces, the local solar energy industry stood still, but in the long run the mega-hurricane helped solar (are you seeing a pattern yet?). During winds clocked as high as 74 mph, solar panels passed the ultimate test and held tight to rooftops, proving their installation safe and engineering sound. With rebuilding came the call for modern efficiencies, solar among them. And, while the storm revealed solar's strengths, it also revealed the local utility's weaknesses. This led to major improvements in infrastructure that fortified grid-tied solar.
6. Invasion of the out-of-towners, door-knockers and bad leases
While it's since been proven that hiring a local solar company has many advantages, in 2015, national and regional companies with aggressive cold-call and door-knocking sales strategies and leases with unfavorable terms for some consumers set out to take over local markets at warp speed. While this impeded the growth of local companies in the short-term and temporarily hurt solar's hard-earned and well-deserved good name among consumers weary of robo-calls and unsolicited overtures, in the end the value of hiring a local solar contractor with knowledge of local codes and requirements shone through. And today's "shop local" movement to help small businesses add further suport.
7. COVID-19
With this global health crisis, our industry is taking what may be its steepest ride on what many call the "solar-coaster". Yes, it's a brave and possibly scary new world. Yet I'd like to think that the many obstacles we've already overcome as an industry and those unique to local markets prepared us as no other industry to deal with it — and win.
I started my solar company in reaction to the tragedy of 9/11. I'm very hopeful that our industry will restart and rebuild robustly in reaction to the new normal of COVID-19. Our industry has endured and triumphed over the fear of the unknown at its roots and constant change at its stem. Yes, my optimism comes from experience but also from being aware of one other thing: Solar is young. Young branches bend. They don't break. Pivoting often means opportunity, a time to reinvent our assets and talents, possibly to a level of greater success than originally dreamed or maybe with a re-definition of success itself.
This year we celebrated the 50th anniversary of Earth Day. Miraculously, due to reduced CO2 emissions as we all stayed at home, wildlife reclaimed lost territory — from dolphins and swans in the canals of Venice to coyotes, bobcats and bears running free in Yosemite — and the air became clearer in L.A. and everywhere. This is the sometimes forgotten reason for solar. Save money? Sure. But save the planet? Even better. We've lived to experience a global pandemic. Perhaps we'll live to see our planet restored — a Plan B success by any measure.
Dan Sabia is President/Founder, Built Well Solar
— Solar Builder magazine
[source: https://solarbuildermag.com/news/is-covid-19-solars-greatest-challenge-long-islands-solar-pioneer-puts-it-in-perspective/]