Johns Hopkins says it is time to start producing some of its own affordable, reliable energy. But due to lack of roof or ground space on current facilities for such a large-scale solar project, Johns Hopkins chose a remote solar arrangement that could still provide its facilities with affordable power.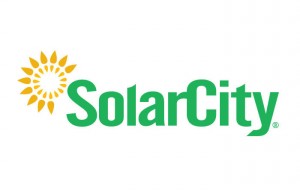 The solar project, Johns Hopkins' first, is located in Queen Anne's County, Md., and is expected to offset about 18 percent of the total energy Johns Hopkins facilities utilize. Installed and maintained by SolarCity with financing and management by Direct Energy Business, the solar power system will deliver the energy generated to Johns Hopkins for less than its current electricity rate, and provide a long term hedge against the rising costs of purchasing power.
The remote solar system is made possible through cooperation of PJM Interconnection, the regional transmission organization that coordinates the movement of wholesale electricity. Direct Energy Business already works directly with PJM on behalf of Johns Hopkins to schedule and procure wholesale energy, and will now secure an equivalent amount of energy as is generated by the new solar system at a low, predictable rate. The 13.6-MW solar installation will feature more than 40,000 solar panels across a 97-acre plot of land in Wye Mills, part of Queen Anne's County, Md.
RELATED: Beyond the rooftop: How offsite PPAs change the game for solar professionals 
"Johns Hopkins' solar project is not only a huge endorsement for clean energy, but also an incredible business decision that will help them save on energy costs for years," said Jesse Jones, SolarCity's vice president of development and acquisitions. "Solar power is one of the simplest and most affordable sources of energy. Even if roof space is limited, remote solar solutions can help organizations like Johns Hopkins experience all of solar's benefits."
In two decades, the system will also produce the energy equivalent to powering more than 180,000 homes for a year. OneEnergy Renewables located the site and led the pre-construction development work. OneEnergy is good at this kind of stuff.
"We're proud to help a world class institution like Johns Hopkins benefit from the environmental and economic advantages associated with an optimally-sited solar project developed on the Eastern Shore," said Travis Bryan, COO of OneEnergy Renewables and a JHU alum (SAIS '11). "Consistent with a longstanding tradition of innovation, it's inspiring to see Johns Hopkins blaze a trail for other institutions to follow in securing large-scale renewable energy solutions."
The project is expected to be completed and operational within the first half of 2016 and will serve the Johns Hopkins East Baltimore Campus.
— Solar Builder magazine
[source: http://solarbuildermag.com/news/johns-hopkins-taps-solarcity-direct-energy-oneenergy-renewables-for-solar-install/]