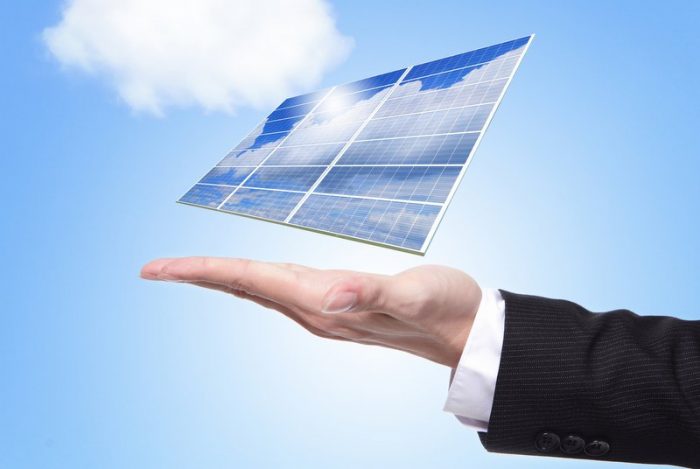 Traditional insurance carriers are starting to really tighten their renewable energy portfolio exposure. A new industry-specific solution is needed to provide coverage against physical damage sustained by solar and other renewable projects — and one is on the way. Climate insurance provider kWh Analytics is launching a much-needed property insurance coverage for renewable energy assets with capacity partner Aspen Insurance.
Recent years have seen reduced limits and substantial cost increases for asset owners, with a need for new solutions to managing and underwriting risk. kWh Analytics Property Insurance is a built on a better assessment of property risk and exposures for renewable assets thanks to kWh Analytics' proprietary database of over 300,000 renewable energy assets.
"The shift to a decarbonized economy is the largest macroeconomic revolution of our generation, and insurance will play a critical role in securing its future. Recognizing that this transformation requires a new approach to pricing, managing, and ultimately mitigating the new risks of the clean energy asset class, kWh Analytics is committed to underwriting products that enable the financing of renewable assets," said Jason Kaminsky, CEO of kWh Analytics. "Our new property product is a natural extension of our platform, and we are pleased to partner with Aspen to bring it to market as we continue to utilize our data to accurately price risk transfer products."
Aspen provides reinsurance and insurance coverage to clients in various domestic and global markets through wholly-owned subsidiaries and offices in Australia, Bermuda, Canada, Singapore, Switzerland, the United Kingdom and the United States. For the year ended December 31, 2021, Aspen reported $13.8 billion in total assets, $7.6 billion in gross reserves, $2.8 billion in total shareholders' equity and $3.9 billion in gross written premiums.
"Aspen partners with only the highest quality program managers that can offer competitive products to our client base," commented Josh Jennings, Head of Inland Marine and Property Programs at Aspen Insurance. "We are proud to expand our offerings for renewable energy clients in support of the energy transition by partnering with kWh Analytics and their data-driven underwriting capabilities. Renewable energy is a growing segment complementary to our existing property insurance offerings."
Meanwhile, kWh Analytics is also encouraging resilient design practices based on its historical operating data. The company is able to identify the most common failure modes among existing solar PV projects, and these finding are incorporated in the Property Insurance underwriting. That knowledge will also be distributed to the company's clients and broadly to manufacturers, operators, carrier partners, and investors to reinforce the further development of sustainable solar projects.
— Solar Builder magazine
[source: https://solarbuildermag.com/news/kwh-analytics-to-provide-property-insurance-coverage-for-solar-projects/]