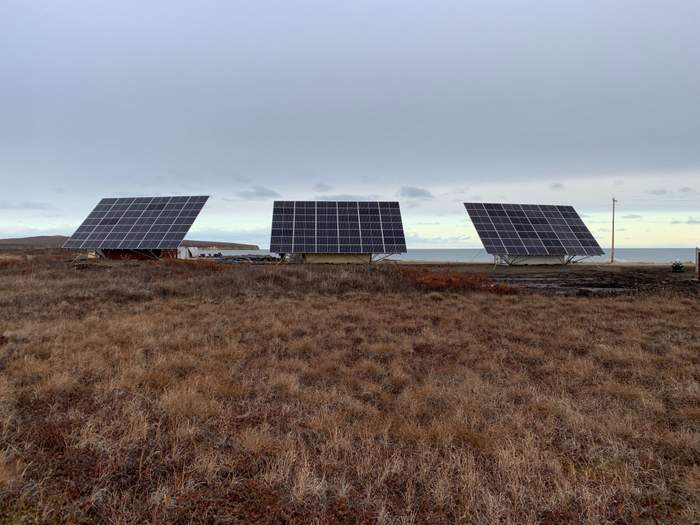 Liberty Utilities is going with a microgrid solution from BoxPower to power a remote mountain research station. The decision will save millions of dollars by replacing high fire-risk distribution lines with a containerized solar+storage microgrid.
The project is the result of a request-for-offers issued by Liberty Utilities for a wildfire-mitigation solution that would avoid costly replacement of transmission lines serving Berkeley University's Sagehen Creek Field Station in the Central Sierra Nevada, north of Truckee, California.
"We are thrilled to showcase the potential and cost effectiveness of BoxPower's technology in a utility application," BoxPower cofounder and CFO Anderson Barkow observes. "Non-wired alternatives will be a strong part of the future energy mix for utilities as the cost of maintaining, hardening, and building lines continues to increase, while the cost of microgrids continues to decrease. Utility sales are a major piece of BoxPower's vision with a portfolio of similar projects currently in the works."
Project details
The 20-kW, 68-kWh system will use renewable propane for back-up. The site presented unique engineering challenges, requiring alterations for the area's heavy snowfall and a climate controlled BoxPower container. It would have cost Liberty Utilities about $3 million to harden the 4-mile distribution line that serves the Sagehen Creek Field Station.
BoxPower's solar/battery system with propane back-up will allow the utility de-energize the lines in summer, and eventually year-round, allowing the lines to be permanently de-energized at approximately a quarter of the cost, a savings of over $2 million dollars.
This also marks the first project for BoxPower, a fast-rising small company in the microgrid space, in its home county of Nevada County. BoxPower, which describes itself as "unboxing the new era of distributed energy resource management," has completed projects such as disaster relief in Puerto Rico and remote medical clinics.
In partnership with New Sun Road, the system includes real-time monitoring, remote diagnostics, automated alert and reporting. This complete site management tool also enables peak demand reduction, time-of-use optimization, data consolidation and aggregation for resale, as well as virtual power plant (VPP) capabilities.

— Solar Builder magazine
[source: https://solarbuildermag.com/products/liberty-utilities-goes-with-boxpower-solar-microgrid-for-wildfire-mitigation-cost-avoidance/]