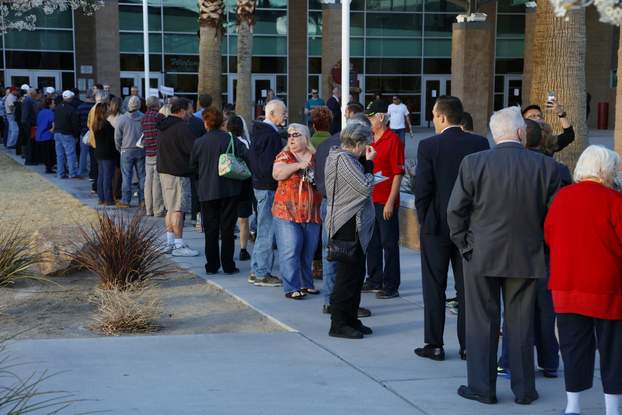 The Nevada solar industry got a shot in the arm on Election day with the passing of Question 6 and calling for a stronger economy fueled by clean energy. By putting the state on track to use 50 percent renewable energy by the year 2030 (doubling the previous RPS), Question 6 will generate hundreds of millions of dollars in economic activity and create thousands of new Nevada jobs.
Independently, a broad coalition of supporters argued that Question 6 was the only way to guarantee that Nevada would get more of its power from renewable sources like solar. With this victory, it is clearer than ever that consumers are demanding more affordable clean energy.
"The momentum behind Nevada's clean energy economy remains strong," said Sarah Cottrell Propst, the Executive Director of Interwest Energy Alliance, a non-profit trade association that represents the nation's leading companies in the renewable energy industry. "The passage of Question 6 will spur investment and advance the state's leadership in one of the nation's fastest growing industries."
Check out the 2018 Solar Builder Projects of the Year!
"Investment in renewable energy is an investment in the long-term health of Nevada's economy. A robust RPS promises to expand Nevada's economic development and diversify its energy supply," said Alli Gold Roberts, senior manager of state policy with Ceres, a sustainability nonprofit organization working with influential investors and companies. "Major companies are investing in Nevada because of its rich renewable resources and the state is now poised to continue to attract corporate renewable energy investment."
"Clean energy is putting Nevadan's to work, with more than 25,000 strong employed in 2017. By increasing the state's renewable standard, Nevada has set itself up to continue reaping the economic benefits for years to come," said Ray Fakhoury, State Policy Manager with the Advanced Energy Economy, a national group of businesses that seek to reduce market barriers to advanced energy investments. "Investing in clean energy resources helps diversify the state's energy mix, protecting consumers from future energy price volatility."
To become law, Nevada's voters will have to pass the initiative again in 2020, but Fakhoury believes consumers will see benefits sooner than that. "Passing with wide support, the Legislature and Governor-elect should move forward in the upcoming legislative session to enact this landmark increase."
— Solar Builder magazine
[source: https://solarbuildermag.com/news/nevada-voters-want-the-state-to-hit-50-percent-renewable-energy-by-2030/]