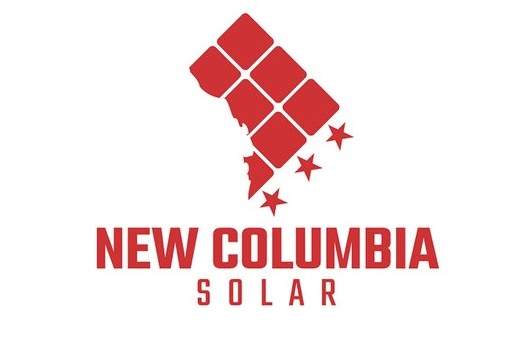 New Columbia Solar (NCS) has closed its second tax equity deal with Franklin Park Infrastructure as well as a loan facility provided by Amalgamated Bank and Live Oak Bank. The new financing, together with NCS's own investment into the portfolio, will comprise a $75M portfolio of DC-based solar projects, adding approximately 50 projects to NCS's existing operating portfolio of over 150 solar projects under management.
With this new capital raise, NCS is on track to achieve its goal of deploying $120 million into the local solar market across 2020 and 2021, helping to mitigate climate change, create local jobs, and reduce the electricity bills for thousands of DC residents and businesses in the process. The new tax equity partnership and debt facilities will directly contribute to the development of additional rooftop, carport, and ground-mounted solar energy projects, generating clean electricity to power the equivalent of nearly 2,000 homes and offsetting over 10 metric tons of carbon dioxide emissions annually for the next 20 years.
New Columbia Solar expects to hire an additional 10-20 people this year, adding to the 60 local residents currently employed. Moreover, this fund, in combination with NCS's proprietary software product and toolsets, is a critical element to enabling the company to continue to push the boundaries of the untapped commercial and industrial solar market.
"This financing enables NCS to continue to increase the city's clean energy supply, modernize the city's electricity grid, repair and replace the roofs, and increase access to solar energy for residents and businesses across the District," Mike Healy, CEO & Co-Founder of NCS remarked. "Our partnership with Franklin Park, Amalgamated Bank, and Live Oak Bank empowers us with capital structured for the unique needs of the commercial and industrial solar space, and a pathway to expand our presence in Washington, DC."
"Live Oak Bank is proud to support the solar development NCS is spearheading in the DC area," said Jennifer Williams, head of renewable energy at Live Oak Bank. "Our team is committed to helping project developers grow their solar portfolios and, ultimately, make a positive impact to the local economy and climate change."
— Solar Builder magazine
[source: https://solarbuildermag.com/news/new-columbia-solar-financing-washington-dc-solar-projects/]