CleanSpark sees the opportunity emerging in the residential space for more microgrid installations and is looking to capitalize by expanding its engineering, installation and solar energy storage solutions to that space. CleanSpark is a subsidiary of Stratean, a microgrid company which is combining a patented "stratified" downdraft gasifier with advanced engineering and software and controls for innovative distributed energy resource management systems, and is mainly focused in commercial and military marketplaces.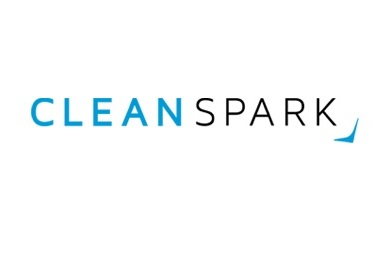 "Combining solar installation and energy storage with our advanced energy software and control technology for residential use is a natural extension of our existing CleanSpark business," said Matthew Schultz, CEO of Stratean. "There is strong demand for clean and efficient energy alternatives in the residential space in lieu of traditional energy sources. Our modular, plug-and-play approach directly addresses this demand and provides the flexibility to procure a stand-alone solar installation, a grid-tied solar installation or a hybrid solution, to fit any customer's needs and budget."
RELATED: Solar-plus-storage solutions for homes to microgrids 
What's in this new offering?
The new residential offering includes initial energy evaluation and recommendations, solar solution engineering, turn-key installation and energy storage integration. The company is able to combine its managed software tools and solutions with a breadth of energy storage solutions to design and install a "best-fit" integrated solution for its customers.
This vendor-neutral approach to energy storage and microgrid management is a clear differentiator in the marketplace. In addition, as a registered contractor in the Renovate America's network, the company offers HERO and Benji financing options to qualified customers.
Why microgrids for the residential space?
"With the cost of energy storage gradually coming down, residential solutions are approaching an acceptable investment hurdle rate that provides material economic benefit in addition to the inherent functional benefits of microgrid storage," continued Schultz. "Without a storage component, a power failure along the grid will disrupt power at a residence, even on a sunny day. Our solution addresses this shortcoming."
In addition to the functional benefits of retaining critical power supply for use in the event of grid disruption, stored energy can be accessed during peak power consumption to lower overall utility costs and support higher investment returns.
Furthermore, the cost of installation and operation can often be offset even further with state and federal incentives and tax credits, including the Solar Investment Tax Credit (ITC).
As costs continue to come down and the promise of reasonable investment returns is achieved, CleanSpark believes it is well positioned to offer solutions that range from the most basic, stand-alone installations to fully-integrated solar and energy storage solutions to capitalize on the explosion in the solar energy market.
— Solar Builder magazine
[source: http://solarbuildermag.com/news/new-focus-on-solarstorage-microgrid-installs-for-the-home-from-cleanspark/]