Now launching into the Asia Pacific region, SimpliPhi Power is partnering with DPA Solar to distribute its energy storage technology in Australia and New Zealand. Under the agreement, DPA Solar will provide its vast network of Australian and New Zealand electricians and commercial businesses with SimpliPhi Power's lithium ferrous phosphate battery systems.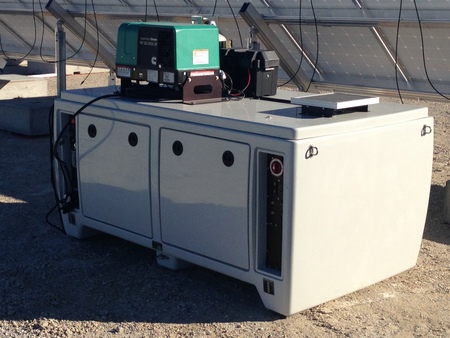 SimpliPhi is, known for its 98 percent operating efficiency, without requiring the ventilation or cooling characteristic of other lithium- ion and lead acid batteries. SimpliPhi enters the region just as The Climate Council made its recent prediction that the Australian market is poised for high volume battery adoption, up to $24 billion by 2020, due to a combination of high-cost electricity, solar installation growth and solar feed-in tariffs that are making distributed self-generation and power storage a priority for home and business owners alike.
RELATED: SimpliPhi Power Batteries Earn High Marks in Marine Corps Storage Tests 
"For the first time, Australia and New Zealand will have access to non-toxic storage products that do not require burdensome and costly heat mitigation. DPA Solar is our partner in making this safe and reliable storage solution available to homes and businesses that are looking for a better way to store energy than the potentially hazardous lithium ion cobalt-based offerings previously available to them," said Catherine Von Burg, CEO of SimpliPhi Power. "Our technology has been proven and refined for over a decade, and our products have been tested to the extreme by the military in harsh field applications – all without the risk of thermal runaway that can causes fires in other lithium ion batteries."
Serving the film and entertainment industry since 2002, SimpliPhi Power technology utilizes patented, licensed lithium ferrous phosphate cells with state-of-the-art proprietary management boards, circuitry, cell architecture and methods of assembly to create safe, intelligent and energy dense storage and management systems. With mobile, grid-tied and off-grid applications in the field for more than a decade, SimpliPhi serves the residential, commercial, emergency and military markets with batteries that have a compact, lightweight form factor, 100 percent depth of discharge, 98 percent efficiency charge and discharge rate and an extended operating temperature range of -4 to 140 degrees F, -20 to 60 C. SimpliPhi solutions integrate with all industry standard inverter charge controllers and come with a standard 10-year warranty, making them an ideal 'drop-in' replacement for existing lead acid battery banks.
"DPA Solar are very excited by the opportunity to work with SimpliPhi Power and their impressive lithium ferrous phosphate battery technologies as their distributor in Australia and New Zealand," said Richard Barker, director for DPA Solar. "Our far-reaching customer network is looking forward to installing SimpliPhi's safe, modular and scalable energy storage solutions for solar projects seeking a safe, non-toxic and better levelized cost of energy over the lifetime of the system."
— Solar Builder magazine
[source: http://solarbuildermag.com/news/new-lithium-battery-now-shipping-throughout-australia-new-zealand/]