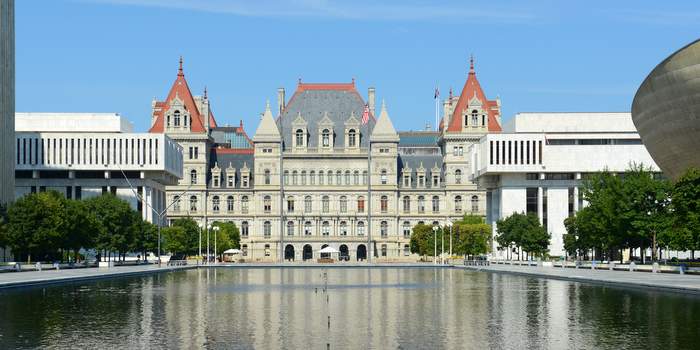 New York Governor Andrew M. Cuomo is making $40 million in funding available to support solar projects that integrate energy storage, accelerating progress toward New York's energy storage target of 1,500-megawatts by 2025. These projects will build toward Governor Cuomo's mandate that 50 percent of the state's electricity come from renewable sources by 2030 to combat climate change and build a cleaner, more resilient and affordable energy system.
"As we continue our aggressive pursuit of clean, renewable technologies, funding for projects like this will ensure New York remains at the forefront of the global fight against climate change," Governor Cuomo said. "The strategic pairing of energy storage and solar technologies moves us closer to building a clean energy economy that protects critical natural resources and benefits all New Yorkers."
These funds will be the first storage incentive funds made available since the release of the New York State Energy Storage Roadmap in June. By offering a new incentive for solar-plus-storage projects for the commercial and industrial sectors, including community solar gardens, the storage component will ensure that renewable energy is shifted to times of highest customer usage, such as afternoon hours on summer days. Solar-plus-storage helps reduce consumer energy bills and improves the value of renewable energy to the grid. In addition, paired solar and storage systems can deliver lower costs to consumers by taking advantage of expiring federal tax credits, combining the permitting and interconnection processes, and utilizing less space by co-locating on the same sites.
— Solar Builder magazine
[source: https://solarbuildermag.com/energy-storage/new-york-to-fund-40-million-in-solar-storage-projects/]