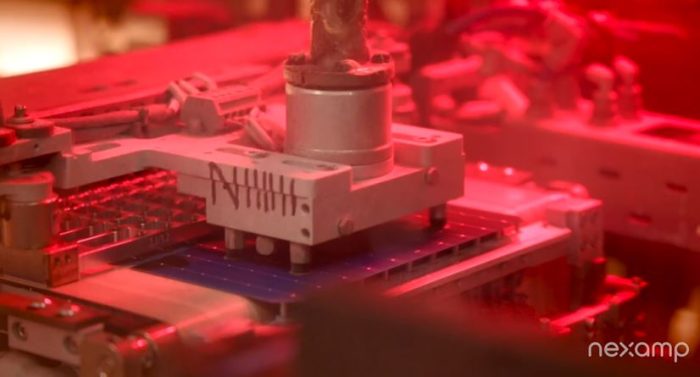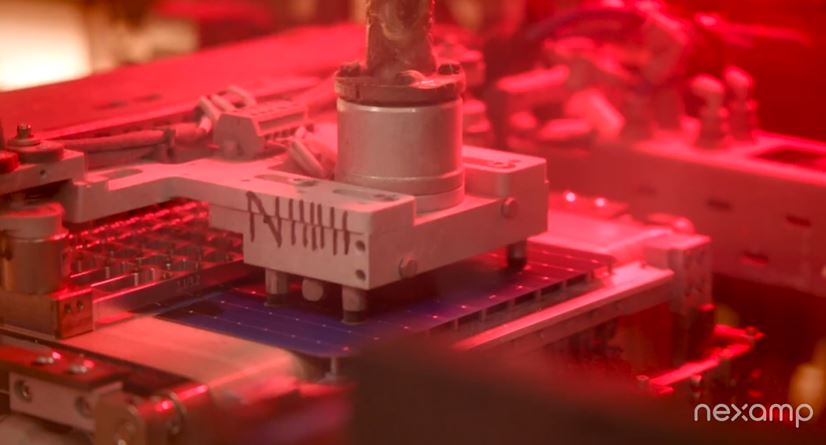 Nexamp placed what they believe is the "largest community solar module order in U.S. history," with Heliene, Inc. This order provides Nexamp access to 1.5 GW of modules that will be produced at Heliene's Minnesota facility.
Over the next five years, these modules will support the development and construction of about 400 new community solar projects across the nation delivering clean energy savings to more than a quarter of a million U.S. households while increasing the supply of renewable energy on the grid.
The announcement was commemorated by a visit from U.S. Secretary of Energy Jennifer M. Granholm and Senator Tina Smith (D-MN), who joined Heliene CEO Martin Pochtaruk and Nexamp CEO Zaid Ashai on a tour of Heliene's solar manufacturing facility in Mountain Iron, Minn.
Heliene expanded its facility in November 2022 and has additional expansions planned for September 2023 to increase manufacturing capacity of domestic solar modules, which was made possible by the Inflation Reduction Act through the extension and expansion of investment tax credits for clean energy resources.
"We are grateful for the partnership that Heliene and Nexamp are forging to bring the solar supply chain back to the United States," said U.S. Secretary of Energy Jennifer M. Granholm during yesterday's event. "Thanks to the Inflation Reduction Act, companies like Nexamp [and Heliene] can make investments that boost American manufacturing and create American jobs, while lowering families' energy bills. President Biden has said 'enough' to watching jobs leaving the country—now, America is the irresistible nation for new clean energy investment."
In addition to increasing the manufacturing capacity of domestic solar modules, Nexamp and Heliene's partnership will support additional research and development and create nearly 1,000 green jobs throughout the Iron Range region to support local economic growth.
"Nexamp is proud to partner with a North American solar manufacturer to help foster a more resilient supply chain, create green jobs throughout the Midwest, and accelerate the transition to a more just, secure, and resilient energy future," said Zaid Ashai, Chairman and Chief Executive Officer of Nexamp.
— Solar Builder magazine
[source: https://solarbuildermag.com/news/nexamp-secures-1-5-gw-u-s-solar-module-supply-from-heliene/]