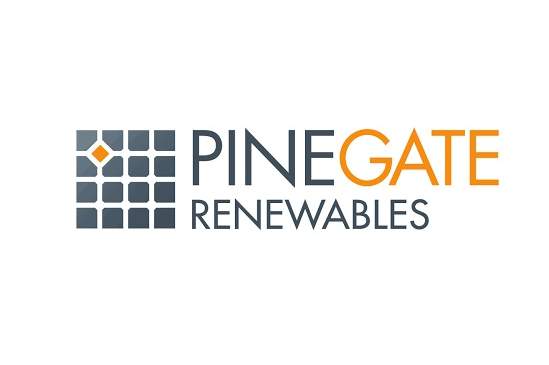 Construction of Bowman Solar has commenced, according to Pine Gate Renewables, a national utility-scale solar developer. Bowman is a 101-megawatt project spanning 651 acres in Orangeburg County, South Carolina, making it one of the largest solar sites in the state.
Through the teamwork of Pine Gate's in-house EPC team and its contractors, construction on the 849,840-panel project began in Q2 2019 with commercial operation anticipated for Q1 2020. Financing for Bowman was led by CIT's Power and Energy group, which arranged the construction and permanent financing facilities, and US Bank, who arranged the tax equity investment. Momentum Energy Advisors assisted Pine Gate Renewables in sourcing, structuring, and executing the debt and tax equity financing.
Don't miss our Solar Power International preview issue in September — subscribe to Solar Builder magazine (print or digital) for FREE today
"CIT is pleased to support Pine Gate Renewables by leading the financing needed to advance this significant addition of renewable power generation capacity in South Carolina," said Mike Lorusso, Managing Director and Group Head for CIT's Power and Energy business.
Bowman is Pine Gate's thirteenth project in the state of South Carolina. Cumulatively, the company's South Carolina projects have raised over $400 million in capital and generated nearly $1 million in personal property taxes for local communities to date. In addition, Bowman will generate enough energy to power approximately 75,000 homes with a greenhouse gas reduction that is equivalent to removing 19,100 gas-powered cars from the road and planting 118,000 trees.
"Pine Gate is proud to continue our track record of investing in the local communities of South Carolina," said Ben Catt, CEO for Pine Gate Renewables. "We look forward to being a long-term partner to the citizens of Orangeburg County."
— Solar Builder magazine
[source: https://solarbuildermag.com/news/pine-gate-renewables-starts-construction-on-101-megawatt-solar-project-in-south-carolina/]