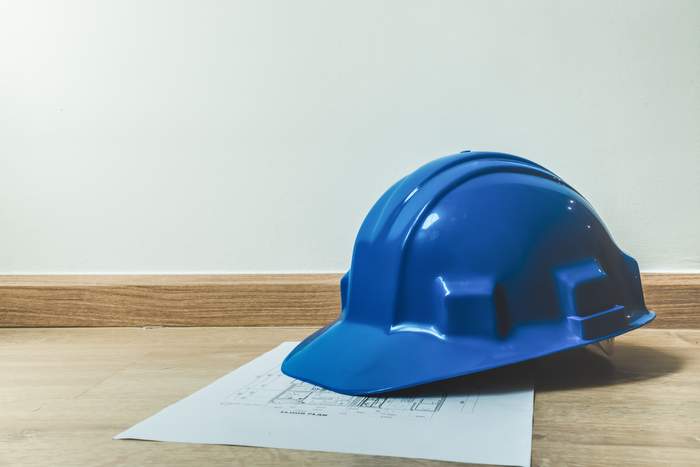 Effective January 2020 the state of California has mandated that all new residential construction (both single-family and multifamily, three stories or less) will require some level of photovoltaic (PV) installation, providing boundless opportunities for contractors and builders to take on new business. Now, with only a few short months remaining until this mandate becomes official, solar contractors across the state—as well as national providers—are gearing up for what is sure to be one of the biggest booms the solar market has ever seen.
Undoubtedly, this is an exciting time for the solar market. PV contractors have been looking forward to the California mandate, and its potential business impact remains top-of-mind.
At least for the most part.
While it's true the California solar mandate will unearth great opportunities for builders and contractors, the scale and speed at which these opportunities arise can present considerable risks and exposures that may not be apparent at first glance. It's important to always keep in mind the potential blind spots the mandate can create amid such optimism and anticipation.
Don't miss our deep-dive into the California solar market in our Countdown to 2020 series
Make no mistake, the California mandate is immensely positive for the solar industry, and this article is not meant to be a wet blanket smothering the excitement. However, by highlighting potential issues, builders and contractors can properly plan to avoid these blind spots, which can help put them in an even better position to take advantage of the new opportunities the mandate affords.
The first blind spot is labor. Starting in January, the need for labor will increase as more and more solar projects begin and contractors find themselves unable to source enough labor to keep pace. But the increase in labor demand is not the blind spot—finding properly trained and skilled labor is.
The impending scarcity of skilled PV installation professionals coupled with a sense of urgency to create new business is a recipe that will lead many general contractors and PV contractors to turn to more readily available labor options—whether or not those options are adequately trained to do the job safely and accurately.
Hiring qualified, licensed, professional solar installers will be key to preventing losses, such as water damage due to not properly flashing a roof during an installation. This can cause water to leak through the homeowner's roof causing damage and even mold. Another example of the importance of using a qualified installer is when talking about inverters. Inverters that aren't connected properly during installation will cause output issues for a homeowner by not allowing proper conversion of direct current (DC) collected by the solar panels to alternating current (AC) which is used to power a home.
These claims can be costly — not only financially, but also in terms of reputation — much more so than the costs associated with training and certifications for your workers. Even if your workforce has received training in the past, it's vital to keep that training up-to-date given the near-constant innovations in technology across the solar industry.
Fortunately, California (and many other states) offers numerous in-person and online solar training courses and programs. Look for these certifications from reputable places such as NABCEP to ensure your labor can keep up with the pace of projects, as well as the pace of innovation.
The other blind spot for solar contractors is the most preventable, yet is also most often taken for granted, and can result in some major headaches if not addressed: communication. The need to maintain proper lines of communication over the course of any solar installation is pivotal in two major ways: keeping a project timeline on track for a homeowner and maintaining proper safety precautions for workers.
Contractors should err on the side of overcommunication to ensure that no detail is missed and safety guides are being upheld. The solar industry is small and a contractor's reputation is everything, so being able to meet your deadlines is crucial. Word travels fast, and a seemingly simple misunderstanding in expectations could result in one or more very unhappy customers.
Additionally, workers who aren't using proper safety measures will likely end up getting hurt, which can grind your production to a halt. Make sure workers completely understand your safety guidelines and what you expect of them. Double and triple checking that your message is understood by clients and workers alike can help mitigate risks that can delay your success in this industry.
The solar industry is bustling with anticipation around the implementation of the California solar mandate. 2020 will be a turning point in solar, requiring PV contractors to adapt to the scale and pace of work the mandate will create. Prepared contractors — those who have considered both the intended and unintended effects of the mandate — will be well-positioned to take full advantage of this new and exciting opportunity.
It's California now, but I can't help wondering which state is next?
Becky Nace-Grover is the Value Creation Executive at ProSight Specialty Insurance.
— Solar Builder magazine
[source: https://solarbuildermag.com/featured/two-blind-spots-for-contractors-in-the-california-new-build-solar-mandate/]