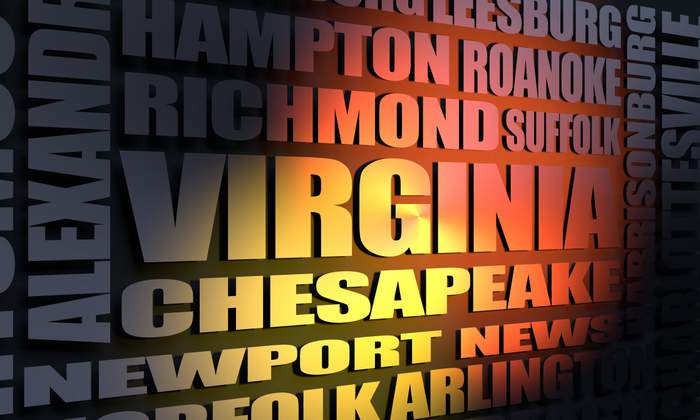 Twenty organizations including Southside Virginia Community College (SVCC), the Maryland-DC-Delaware-Virginia Solar Industries Association (MDV-SEIA), Dominion Energy, Microsoft, leading solar developers, construction companies, and energy consulting & recruiting firms join forces to launch SHINE, a public-private partnership dedicated to building innovative solar career pathways in Virginia.
SHINE, which stands for the Solar Hands-On Instructional Network of Excellence, offers solar workforce development programs that prepare Virginia and its citizens to realize maximum employment, community development, and economic benefits of anticipated solar market growth.
The first SHINE class kicks off on October 21 at SVCC's campus in Blackstone, Virginia. During the 2-week, immersive program, participants will gain hands-on experience installing solar as well as other key skills related to solar project planning and construction safety. Upon graduation, SHINE will facilitate interviews with solar developers and construction companies so graduates have a streamlined pathway to employment in the Virginia solar sector. There is still space available in the first cohort and interested Virginians are encouraged to learn more about the program and apply.
"SHINE was developed with industry input to prepare Virginians for solar jobs across the state," said Keith Harkins, Vice President of Workforce Development at SVCC. "SVCC has a long-standing history of running workforce development programs for the energy sector and launching a program for solar aligns with where energy jobs are heading in the state. The program gives Virginians a competitive edge when applying to jobs because they can demonstrate that they have devoted the time and effort to gain the skills solar employers are looking for."
The full list of SHINE partners includes
Commonwealth Energy Ventures,
Cypress Creek Renewables,
Faulconer Construction,
MDV-SEIA,
SolUnesco,
Southside Virginia Community College,
Strata Solar,
Sun Tribe Solar,
Dominion Energy,
First Solar,
Hexagon Energy,
Hurricane Fence,
Microsoft,
Aerotek,
Brookfield Renewable,
Community Energy Solar,
Hardhat,
Lincoln Clean Energy,
Madison Energy Investments, and
Urban Grid.
​SHINE's official launch complements Governor Northam's Executive Order 43, signed on September 17th, which brings renewable energy generation and jobs to the forefront of Virginia's economy. The Executive Order sets a goal of achieving 30% of Virginia's electricity from renewable sources by 2030 and 100% by 2050. Virginia currently has about 775 megawatts of installed solar, which generates roughly 1.03% of the total electricity in the state.
— Solar Builder magazine
[source: https://solarbuildermag.com/news/public-private-partnership-forms-in-virginia-to-nurture-solar-workforce-development/]