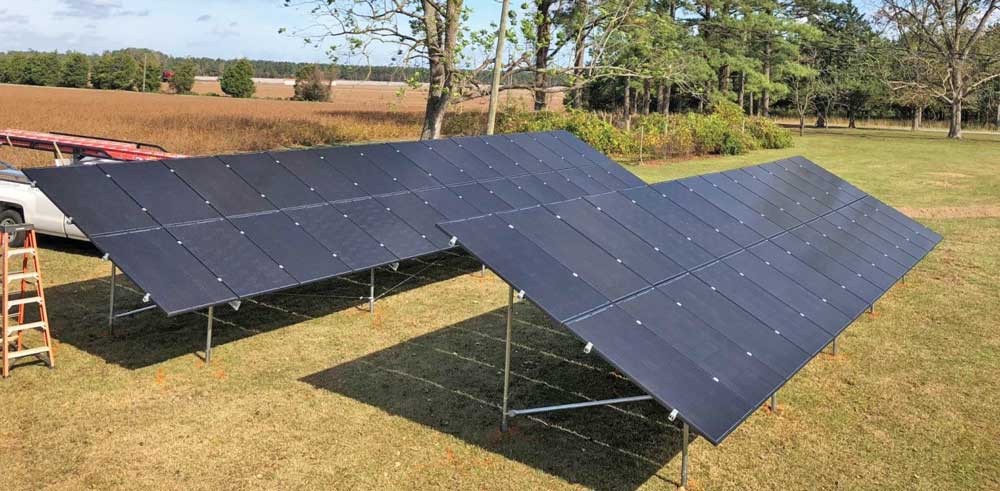 When does a ground-mount system work best? Many times, a roof mount is the only option due to space constraints, but when a bit of open land is available, putting a solar project on the ground provides some huge benefits to homeowners:
Flexible design. While a roof is fixed at a tilt due to the structure of the building, a ground mount system provides flexibility, allowing you to set the best tilt for maximum energy output.
Access. Being on the ground also allows easy access to repair, clean, troubleshoot and align the modules.
Preserves the structure. Ground mount panels mean no alterations to the rooftop, and no need to remove the solar panels if the roof needs replaced or repaired.
Efficiency. At times, a ground-mount system results in a cooler module temperature, which means higher energy output.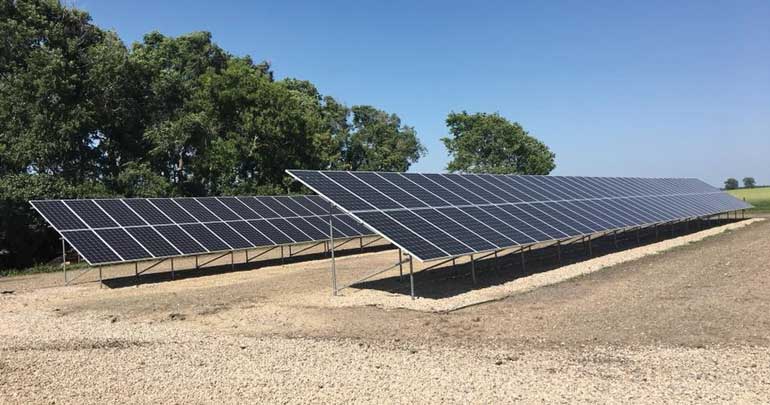 If you've decided ground mount is the way to go, here are a few considerations when designing your system:
Foundation: When choosing a ground-mount system, look for something that's simple to install with a concrete-free foundation to minimize the impact on the land, such as a Pre-Engineered Kit from APA Solar Racking — a concrete-free solution to custom project sizes under 150 kW.
The land: Soil is also a key consideration to a solid ground mount system. APA offers foundation solutions for three soil types: rocky (Ground Screw); soft, organic soils (Helical); and non-penetrative soils (Geoballast).
Scale: A system like APA's ground mount solution is also custom to any 2-panel increment, making it simple to scale. It comes with every part necessary for the racking and can install 10 kW in 4 hours with a skid steer and auger attachment.
Logan Pant is sales account manager at APA Solar Racking.
— Solar Builder magazine
[source: https://solarbuildermag.com/mounting-solutions-guide/pv-pointer-considerations-for-super-small-scale-ground-mount-pv-systems/]