Qcells is officially putting its big investment in a U.S.-based solar PV module supply chain in motion, breaking ground on a massive new complex in its Georgia hub. All in, this is a $2.5 billion investment in the only fully-integrated, silicon-based solar supply chain from raw material to finished PV panels in the United States.
Seoul, South Korea's Hanwha Solutions made this "multibillion-dollar investment plan" known the last few years, tying it to the passage of domestic manufacturing incentives within the Solar Energy Manufacturing for America Act. Those SEMA incentives were eventually included within the Inflation Reduction Act. And now, Qcells is ready to roll, large.
"As demand for clean energy continues to grow nationally, we're ready to put thousands of people to work creating fully American Made and sustainable solar solutions, from raw material to finished panels," said Justin Lee, CEO of Qcells. "We are committed to working with our customers as well as national and Georgia state leaders to bring completely clean energy to millions of people across the country."
Qcells' total solar panel production capacity in Georgia is expected to be to 8.4 GW by 2024. Here's everything we know about the new facilities so far.
Module manufacturing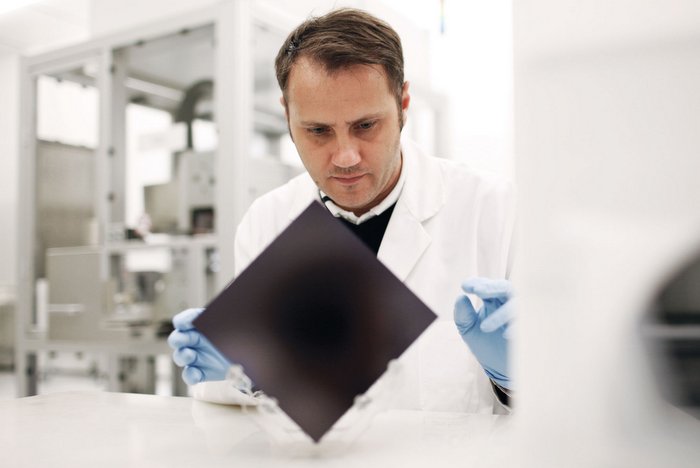 In the first quarter of 2023, Qcells will break ground on a new, state-of-the-art facility in Bartow County, Ga., that will manufacture 3.3 GW of solar modules – but also, crucially, the same number of GWs for ingots, wafers and cells for those modules.
The build-out will come after the company's expansion of annual solar panel production to 5.1 GW in Dalton, Georgia by 2023. It will come from building a third module manufacturing facility at that location producing an additional 2-GW of solar panels per year. Currently, Qcells is operating a 1.7 GW module factory there and began construction to increase the facility to 3.1 GW earlier in 2022.
Supply chain
As part of this effort, Hanwha recently became the leading shareholder in polysilicon producer REC Silicon. Efforts are also underway to manufacture low-carbon polysilicon at the Norway-headquartered company's factory in Moses Lake, Washington, which is powered by emission-free hydroelectricity. That facility will restart production in the second half of 2023.
"We imagine a Moses Lake factory brought back to life with local workers clocking in and operating the plant," said a Hanwha spokesperson, referring to the currently idle REC factory in March 2022. "Together with our module factory in Georgia and new planned investments, we will fulfill our pledge to create quality clean energy manufacturing jobs across the United States."
Workforce stats
Qcells opened its first factory in Georgia in 2019 and hired 750 people to manufacture 1.7 GW of solar. Last year, it announced a plan to add 1.4 GW to its manufacturing output and hire 535 more people. Today's announcement means Qcells will hire an additional 510 people in Dalton, bringing Qcells' total employment in Georgia to 4,000 and accumulated investment in the state to $2.8 billion.
"By building out a strong, reliable solar supply chain in America, we will tackle the climate crisis head-on while also creating good paying, manufacturing jobs right here at home," said U.S. Secretary of Energy Jennifer M. Granholm. "Thanks to President Biden's historic clean energy investments, we will continue to see game-changing announcements like today's being made across the country for years to come – unlocking the next era of American energy leadership and accelerating our transition to an equitable, clean energy future."
Market share lead
These investments will also ensure Qcells maintains its leadership in the U.S. solar market. According to the Q4 2022 U.S. PV Leaderboard report from Wood Mackenzie as of the third quarter 2022, Qcells has topped the U.S. residential solar module market for five years running, from 2018 to 2022, and has also been the leading module provider for the U.S. commercial sector since 2019.
— Solar Builder magazine
[source: https://solarbuildermag.com/news/qcells-multi-billion-dollar-u-s-solar-module-manufacturing-plan-is-officially-in-motion/]