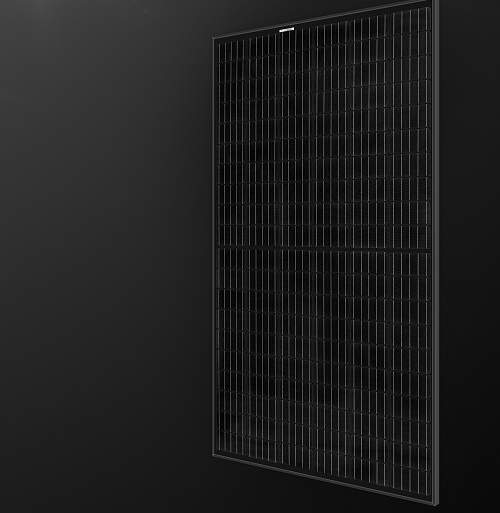 REC Group, the largest European brand for solar photovoltaic (PV) panels, has begun production of its new N-Peak Black Series (325 watt peak). Production is at REC's advanced vertically integrated manufacturing facility in Singapore, and the first N-Peak Black panels are due for shipments in April. This is the fourth REC innovation to roll off production lines since August 2018 .
"Panel aesthetics matter more than ever. With solar uptake on the rise everywhere, more and more of our commercial and residential clients are looking for solar installations that look as great as they perform," says Cemil Seber, Vice President Global Marketing and Product Management at REC Group. "The new premium full black version of our N-Peak Series delivers on this requirement. It offers first-class power efficiency – and looks simply fantastic."
The entire REC N-Peak Series takes REC's TwinPeak technology into a totally new generation and is the world's first solar panel to combine n-type mono half-cut cells with a twin-panel design. The full black version delivers high power output of up to 325 watt peak and is ideal for customers with limited roof space or partial shading. Its super-strong frame carries loads of up to 7,000 Pa. Thanks to REC's frame design, the panel offers highly flexible installation options.
With REC Group's power and product warranties, customers can enjoy the power and aesthetics of their N-Peak Black Series for longer. The new panel comes with REC's 20-year product warranty, and with an extra five years for installations carried out by REC-certified Solar Professionals. REC also guarantees a final warranted power output of at least 86% after 25 years of operation.
— Solar Builder magazine
[source: https://solarbuildermag.com/news/rec-n-peak-black-series-solar-panels/]