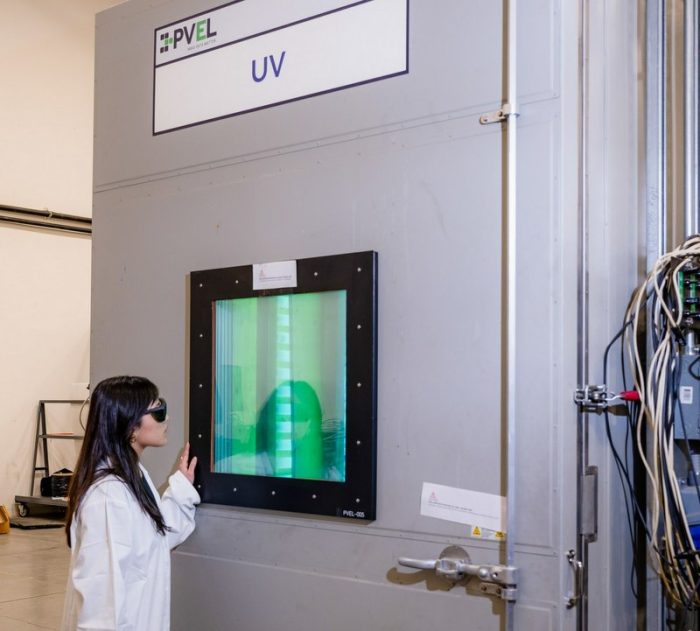 PV Evolution Labs (PVEL), an independent test lab for the downstream solar industry, published its 2023 PV Module Reliability Scorecard, which names almost 250 model types of PV modules from 35 manufacturers as Top Performers in PVEL's testing, the most in the company's history.
However, while the number of Top Performer manufacturers and models increased this year, so did the percentage of manufacturers experiencing a failure. Additionally, almost one third of the bills of materials (BOMs) tested suffered at least one failure during testing, and 15% of BOMs had a failure before stress testing.
The Scorecard is publicly accessible in an interactive digital format, with a searchable database of Top Performing modules.
"Solar technology and the manufacturer landscape continue to evolve rapidly, and with module supply issues persisting, buyers need guidance on how to procure the best possible modules for their projects," said Tristan Erion-Lorico, VP of Sales and Marketing at PVEL. "Our 2023 Scorecard features a truly global list of module manufacturers. For buyers worldwide looking to understand the critical differences across cell technologies and module designs, our Scorecard provides many key insights and an easy way to search through the best commercially available options for developers."
In its 9th Edition, the Scorecard provides actionable insights for PV module procurement based on data from PVEL's lab and field testing. It summarizes results from the PV Module Product Qualification Program (PQP), a comprehensive testing regime established by PVEL in 2012 to provide empirical data for PV module benchmarking and project-level energy yield and financial models.
The Q2 edition of Solar Builder, out in June, will have a ton of in-depth insights from PVEL on the good, bad and ugly of its module reliability testing from this year.
Other notable features of the 2023 Scorecard include:
More new technology types. While p-type PERC remains the dominant cell technology across Top Performers, there are 37 TOPCon model types listed as Top Performers, up from just one in 2022. Nine HJT model types are also included this year, up from two last year.
Field case studies from across the Kiwa Group. Case studies from the factory and the field highlight the importance of extended reliability testing to address real-world performance concerns.
Improved, searchable and exportable database. Filter the Top Performers by PQP test, cell technology, factory location, power class and more. Easily download and export your search results directly from the site.
"PVEL's Scorecard is an essential resource in understanding how to procure high-performing, reliable modules," said Luca Votta, Global Business Sector Leader Renewable Energy at Kiwa Group. "The contributions included in this year's Scorecard from Kiwa member companies around the world also highlight how our global expertise is supporting solar development and ongoing site operations in various markets."
Participation in PVEL's PQP and Scorecard is voluntary for manufacturers and only top-performing module model types are named in the Scorecard. To date, PVEL has tested over 500 BOMs from more than 60 manufacturers for the PV Module PQP.
— Solar Builder magazine
[source: https://solarbuildermag.com/news/record-number-of-modules-named-top-performers-in-pvels-module-reliability-scorecard/]