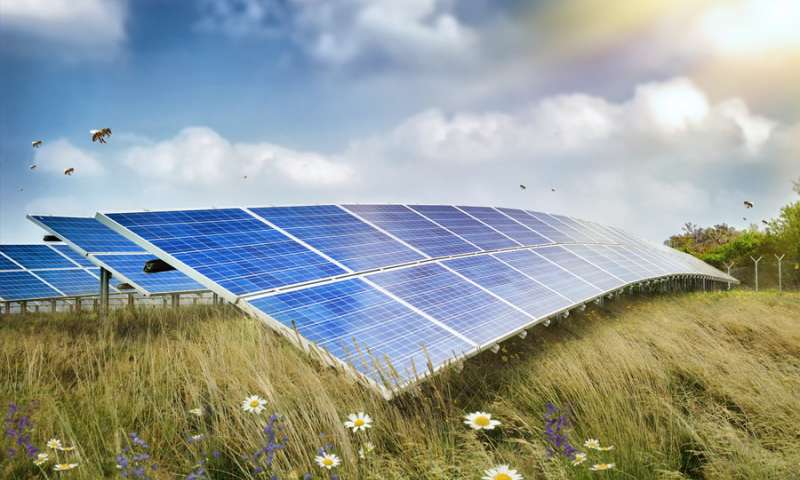 Renewable Properties, a developer and investor of small-scale utility and community solar energy projects throughout the U.S., begins construction on the Soscol Ferry Road Solar Project in Napa County, after months of development, planning and preparation.
"Their willingness to problem-solve, work through challenges and ultimately deliver a project the community can be proud of is a testament to their dedication to delivering clean, reliable and locally generated renewable energy."
Renewable Properties developed the small-scale utility solar project that will supply Marin Clean Energy (MCE), California's first Community Choice Aggregation Program, with 2 megawatt alternating current. (2.8 megawatt direct current) of in-service area solar electricity. This will be the firm's second project in Napa County and is expected to begin delivery of clean, locally-produced electricity to MCE by the Fall of 2020 through a 20-year power purchase agreement.
The Soscol Ferry Road Solar Project is the first community-scale solar installation in the County to install a pollinator plant meadow. As such, Renewable Properties has partnered with San Francisco-based, Pollinator Partnership, the world's largest nonprofit devoted solely to the health of all pollinators, to develop a pollinator habitat on site.
"Renewable Properties is pleased to continue our partnership with MCE to supply affordable, locally sourced solar energy to its customers through the Soscol Ferry Road Solar Project," said Aaron Halimi, President of Renewable Properties. "We're particularly proud of the creative ways we've addressed the community's concerns, and brought in biologists and pollinator experts to develop a customized solution to promote biodiversity within a three-mile radius of the site."
Details
The community-scale solar array will occupy 14 acres of a larger 22.4-acre site near Soscol Ferry Road and the Napa Sanitation District's sewage treatment plant; land that was previously used for dry-farmed vineyards. Portions of the site will remain in service by local vintners. Using horizontal single-axis tracking technology and more than 7,800 bifacial solar photovoltaic (PV) modules, the installation will produce enough clean electricity to power 750 single-family homes in Napa annually. This is equivalent to avoiding more than 4,432 metric tons of CO₂ emissions annually which is similar to the volume of greenhouse gases emitted from 958 passenger vehicles driven over the course of one year.
— Solar Builder magazine
[source: https://solarbuildermag.com/news/renewable-properties-breaks-ground-on-napas-soscol-ferry-solar-project/]