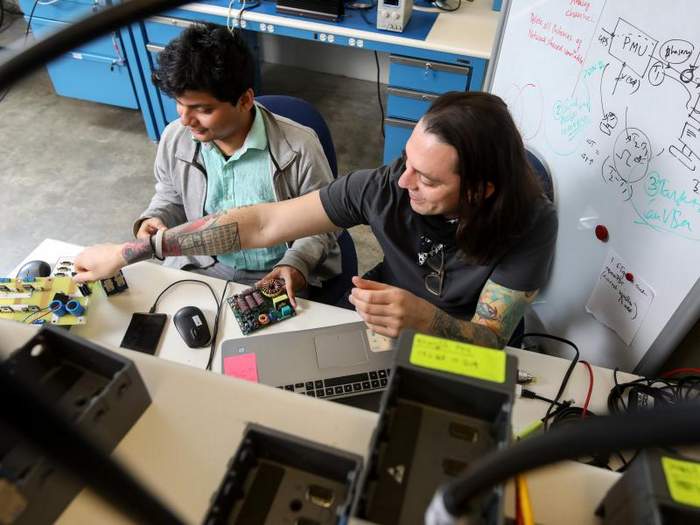 The state of New York has plans to hit a 100 percent clean electric grid by 2040, with the larger goal of eventual economy-wide carbon-neutrality. New York's "Green New Deal" will require a multitude of industry and academic research initiatives aimed at making that effort a tangible reality.
The New York State Energy Research and Development Authority (NYSERDA) recently announced the winners in its Future Grid Challenge, which was created to support the development of solutions that will help integrate renewable energy into the electric grid. Among them was a project in which a lab run by Luigi Vanfretti, an associate professor of electrical, computer, and systems engineering at Rensselaer Polytechnic Institute, will play a key role.
Founded in 1824, Rensselaer Polytechnic Institute is America's first technological research university. Rensselaer encompasses five schools, 32 research centers, more than 145 academic programs, and a dynamic community made up of more than 7,900 students and over 100,000 living alumni.
The approach
The expertise in electrical system modeling and simulation housed within the Analysis Laboratory for Synchrophasor and Electrical Energy Technology (ALSET) Lab enables it to help address issues at the intersection of multiple energy challenges. For this project, the ALSET Lab will work with Smarter Grid Solutions and Borrego Solar to test the integration of a smart inverter with Orange & Rockland's Advanced Distribution Management System (ADMS) to better understand smart inverter functions, control, and communications capabilities.
Webinar: Residential Energy Storage Sales Simplified with Panasonic
Simplify the sales process to increase your attachment ratio for residential energy storage using Panasonic's EverVolt. Strategies surrounding AC versus DC coupling, as well as simple system sizing techniques will be covered.
A smart inverter has digital and software technologies built in that allow it to communicate data in order to regulate energy flow while maintaining the requirements specified at the point of interconnection with the electricity grid. For example, if a consumer needs more electricity, the smart inverter can increase supply based on what is available, and even communicate with other inverters if additional power needs to come from another location.
Vanfretti's lab will develop a model of Orange & Rockland's ADMS so that researchers can simulate what happens when a smart inverter interfaces with software for distributed energy resource management created by Smarter Grid Solutions. This will allow researchers and engineers in the field, including those from Orange & Rockland, to understand control and communications capabilities and how those may affect the stability of the grid, voltage regulation, and system losses. It will also allow Borrego Solar to identify requirements that future smart inverters need to meet to harmonize with the rest of the grid.
"This is an approach that, in the electric power domain, is not common, but is very common in automotive and aerospace," Vanfretti said. "We are trying to bring methods that can help decrease costs, but more than decrease cost, it's really to make sure that, when you deploy that system, it will work."
This effort will also allow for more efficient troubleshooting once the integration has started in the field.
"We will have a digital twin of the system," Vanfretti said. "So, when they have to do the field installations, they can come work with us in the lab to replicate and solve problems they encounter in the field."
— Solar Builder magazine
[source: https://solarbuildermag.com/featured/rensselaer-lab-has-a-new-approach-for-testing-smart-inverter-grid-communications/]