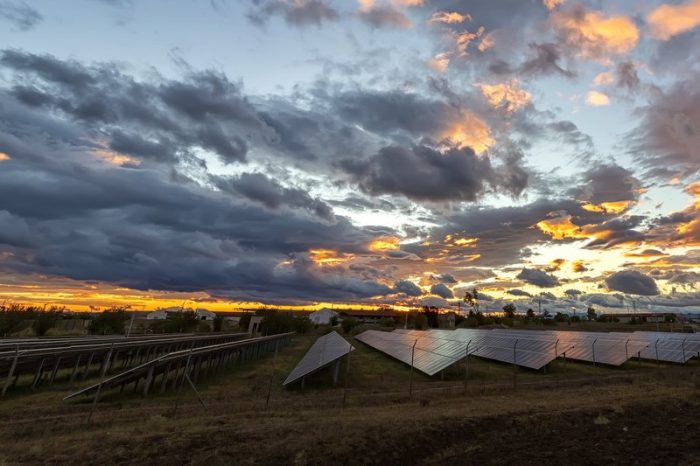 We took a deep-dive into the problems underlying large-scale solar asset underperformance this week. Right on cue, solar lifecycle management software company Raptor Maps reports a revenue loss estimated at roughly $82 million for the more than 24 GW of solar assets analyzed in 2022.
This data was published in the fifth edition of Raptor Maps' Global Solar Report. The report finds that the amount of power loss due to equipment anomalies nearly doubled from 1.61% in 2019 to 3.13% in 2022. What's more, "if anomaly-driven power loss continues at the rate we have observed, that would grow to almost 6% by 2025," the report states.
"Raptor Maps now has data on 80 GW of PV systems from thousands of individual inspections in dozens of countries, and the numbers tell us that power loss from anomalies has nearly doubled in four years," notes Eddie Obropta, CTO and co-founder of Raptor Maps. "The implications for the industry's long-term bankability run deep at a time when legislation like the Inflation Reduction Act is supercharging growth in solar."
Raptor Maps' dataset grows every year — it increased 21% from 2021 to 2022 — and offers compelling insight into the health of solar assets globally (along with benchmarking data for customers).
Some takeaways from this year's report:
For sites larger than 200 MW, average underperformance due to anomalies has more than tripled
since 2019, growing from 1.10% to 4.04% in 2022.
The resulting annual revenue loss is estimated at $82M for the 24.5 GW of assets analyzed in 2022,
translating to an average loss of $3,350 per MW. Extrapolating across total global installed PV capacity
(as of end of 2021, excluding residential) translates to a $2.5B annual revenue loss for the industry.
Polycrystalline modules are more likely to show module-level and submodule-level anomalies on
inspection compared to thin film and monocrystalline modules.
Asset owners are increasingly looking for more granular data, with 32% of Raptor Maps customers
requesting IEC-compliant Comprehensive Inspections in 2022, up from 23% in 2021.
For the first time, the 2023 edition of the Global Solar Report includes benchmarks of power loss by site size, granular module-level anomalies insights by PV cell type, and a view of the shifting module OEM landscape.
"Raptor Maps provides customers with a digital twin that is a living record of a solar farm, monitoring power production—or power loss—as it occurs," explains Obropta.
The report underscores the need for asset owners and managers to monitor equipment performance over time, proactively identifying maintenance issues and warranty claim opportunities.
"The advanced analytics in our Raptor Solar platform uses measurements like those highlighted in this report to provide a system of record that solar stakeholders can use to help installations flourish for decades," says Raptor Maps CEO and cofounder Nikhil Vadhavkar. "Digital workflows can drive massive productivity gains by ensuring plants are operating at peak efficiency, as we have seen with our Raptor Solar Warranty Claims product, where initial data suggests a reduction in manufacturer review time by up to 90%."
— Solar Builder magazine
[source: https://solarbuildermag.com/news/report-over-82m-in-solar-revenue-lost-due-to-equipment-anomalies-in-2022/]