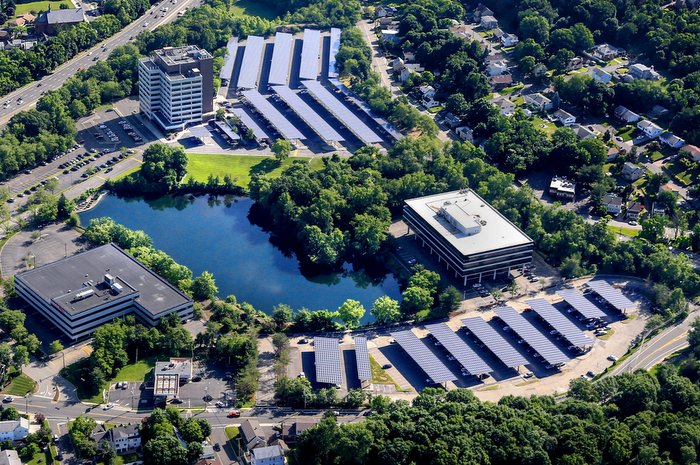 Safari Energy has completed its 60th commercial-scale solar project in New Jersey — 28.6 megawatts (MW) of installed capacity total — making it one of the most prolific commercial solar developers in the state.
The milestone comes as New Jersey rolls out a temporary solar incentive called the Transitional Renewable Energy Credit (TREC). The program is intended to encourage additional solar deployments in the state, building on the success that solar program achieved under the preceding SREC program.
"The TREC program allows us to continue to offer enhanced economic value proposition and environmental attributes to our commercial customers in New Jersey," said Kirk Edelman, Chief Commercial Officer, Safari Energy. "We have a successful track record of developing dozens of large solar projects in New Jersey over the past decade, and the TREC program allows us to continue to build on this demonstrated success in offering value-accretive solar solutions to commercial and industrial customers in the state."
To further improve NJ-TREC project economics, Safari Energy has already procured and stored Tier-1 solar panel modules in New Jersey warehouses to secure low equipment pricing and to take advantage of a "safe harbor" strategy that maintains higher levels of tax credits than currently available. Their local warehousing also allows for rapid in-state project mobilization and deployment.
Notable Projects in New Jersey
Among the 60 commercial solar projects Safari Energy has completed in New Jersey, 15 are at leading shopping destinations, including the recently announced solar project at The Mall at Short Hills, a 3.49 MW solar rooftop and parking deck system.
Other notable Safari Energy solar projects in New Jersey include Woodbridge Center (4.1 MW solar rooftop and parking canopy system), Garrett Mountain Office Complex (2.6 MW solar parking canopies), Freehold Raceway Mall (1.6 MW rooftop system) and Tanger Outlets Atlantic City (.5 MW solar rooftop system).
Additionally, Safari Energy has developed or acquired more than 400 commercial solar projects nationwide, providing end-to-end solutions to commercial customers including utility bill savings strategy, economic modeling, permitting, incentive applications, construction, financing, operations, maintenance and everything in between.
February is Operations & Maintenance Month here at Solar Builder. Check out all of our O&M news and insights this month right here.
— Solar Builder magazine
[source: https://solarbuildermag.com/news/safari-energy-hits-60-commercial-solar-installs-in-new-jersey/]