Schneider Electric, a global specialist in energy management, announced today at Intersolar 2013 the availability of its Conext Core XC-NA inverter for North American customers. The Conext Core XC-NA Series is a new line of central inverters designed for high-efficiency and flexibility for any PV panel type and installation. The solution, designed to address the large commercial and centralized PV plants segments, has been enhanced to align with US required UL certifications, listed to 1000 Vdc and comes with integral AC and DC switchgear which meets the requirements of National Electrical Code (NEC) 690.17.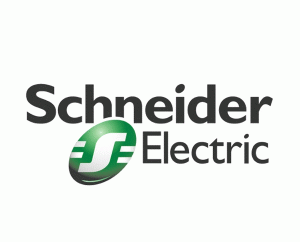 Key Features and Functionalities of the Conext Core XC-NA Solution include:
• High return on investment: The XC-NA has an outdoor NEMA 3R enclosure with skid-mounted or PV Box solutions available. It also has best-in-class efficiency and increased uptime due to high reliability and Schneider Electric's comprehensive US service organization.
• Easy installation: The inverter has a compact footprint for easy site integration The inverter also has an integrated DC combiner with a variety of fuse options from 250A to 400A along with available current monitoring.
• Flexibility: Available for a variety of power outputs, from 540 kVA to 680 kVA, the XC-NA is
UL1741 listed to 1000 Vdc. Its full grid management features include voltage/frequency high and low ride through, , VAR control support, and frequency-based active power control. The inverter also has configurable firmware to allow for easy adjustments to changing utility requirements.
• Easy to service: The inverter line has integral AC and DC switchgear using Masterpact NW circuit breakers which meet the requirements of NEC 690.17. The XC-NA has a full set of alarms and troubleshooting tools to allow for remote diagnostics and pre-connection insulation detection with GFDI, which helps reduce hazards from PV array blind spots.
Schneider Electric's Conext Core XC-NA Inverter is available for pre order now, and will be available for shipments in early 2014. The solution enhances Schneider Electric's existing comprehensive portfolio of solar solutions for PV integration and connection across residential, commercial, industrial, off-grid and back-up applications.
Schneider Electric's team of experts will be on hand in booth 8118 at the Intersolar 2013 show in San Francisco this week, July 8-11, 2013, to discuss this new solution along with their broad portfolio of PV solutions, ranging from grid-tie residential rooftops and utility-scale farms to off-grid solar and backup battery application.
— Solar Builder magazine
[source: http://www.solarbuildermag.com/products/schneider-electric-announces-conext-core-xc-na-inverter/]