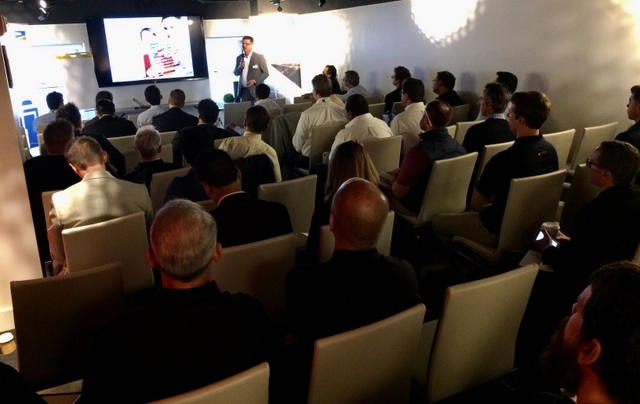 Following large-scale storage forums in San Francisco and Kassel, Germany, as well as several smaller storage events worldwide, SMA will host another forum in Las Vegas during Solar Power International. The Utility-Scale Storage & PV Forum is geared toward solar professionals focused on utility-scale storage and solar, and will highlight cutting-edge solutions for utility-scale projects. The event will take place Tuesday, September 12, 2017, at the Excalibur Hotel & Casino.
"Our customers and stakeholders are eager to discuss utility-scale solutions with integrated storage and learn more about today's evolving solar market," said John Susa, executive vice president of sales for SMA America. "The upcoming forum in Las Vegas will be a great opportunity for discussion and education about the current landscape."
Topics to be covered during the program include challenges and solutions for high-penetration PV networks, the value and uses cases for storage and how to achieve maximum ROI. It will also will highlight SMA's full power class lineup of UL listed storage solutions for 1,000 and 1,500 V applications.
The forum will begin at 8:30 a.m. and run until 1:30 p.m. In addition to educational sessions, the event will provide valuable industry networking. Seats are limited, and early registration is encouraged.
— Solar Builder magazine
[source: http://solarbuildermag.com/energy-storage/sma-hosting-utility-scale-solar-storage-forum-during-spi-2017/]