SMA America announced the Sunny Boy-US series as the first residential inverter to achieve UL 1741 SA (Supplement A) listing, which represents a significant step in creating a more stable grid and providing the best technology for the residential market.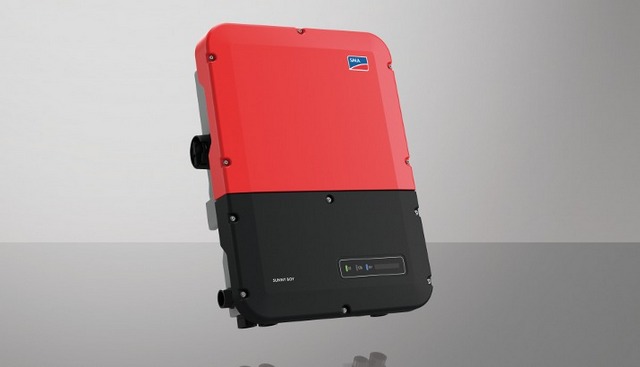 SMA has completed functional and safety testing with the Sunny Boy-US series of inverters according to the published UL 1741 SA Standard, and Sunny Boy inverters now available for ordering will enable customers to comply with the new standard.
California and Hawaii are the first states to mandate that inverter manufacturers meet the UL 1741 SA requirements of the UL 1741 standard, with compliance required in September 2017. Since it is likely that other states will follow suit, SMA has chosen to upgrade its inverter technology to meet the standard almost a year ahead of schedule.
RELATED: How California's Rule 21 inverter requirements expand grid capacity, limit energy (revenue) generation 
"Residential solar continues to grow at a rapid pace, and the impact on utilities is significant. Collectively the industry is looking for the best, most effective long-term solutions for a modern grid," said Sven Schreiber, executive vice president of the Residential business unit at SMA. "SMA recognizes the importance of UL 1741 SA, and has opted to add the necessary functions and features to our inverters immediately. We believe that providing inverters certified to this standard now will save our customers time and money later."
While the UL 1741 SA listing is not yet mandatory in all 50 states, anyone who wants to comply with the standard can choose SMA inverters knowing they will provide the right features and functions should additional states adopt the same requirements in the future.
Although it is not yet mandatory, SMA believes that complying with the UL 1741 SA requirements as soon as possible is a responsible decision that ensures optimal grid health and stability, while also providing customers with the best possible inverter.
The Sunny Boy-US series includes the following models:
SB3.0-1SP-US-40
SB3.8-1SP-US-40
SB5.0-1SP-US-40
SB6.0-1SP-US-40
SB7.0-1SP-US-40
SB7.7-1SP-US-40
Don't leave yet! Check out our 2017 Inverter Buyer's Guide.
— Solar Builder magazine
[source: http://solarbuildermag.com/news/smas-sunny-boy-us-series-achieves-ul-1741-listing/]