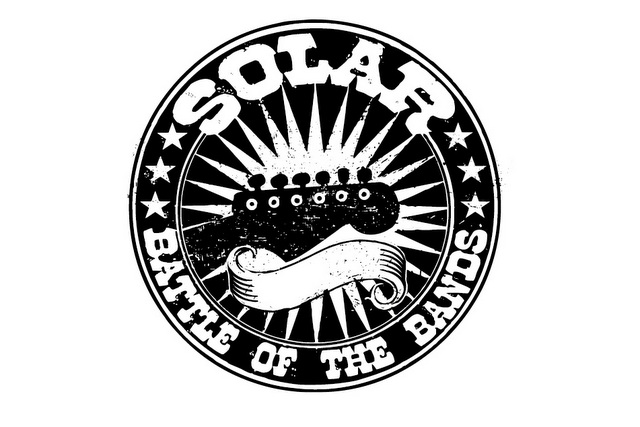 Be honest, the Solar Battle of the Bands is the only reason you are going to Intersolar this year. To whet your appetite, the California Solar & Storage Association has released the lineup.
This year's line-up includes returning champions, "PV Wonder" of Tesla, and last year's runner-up, Quick Mount PV's "Northerner & The Rafters", SunPower's "DC/AC" is also back after a year's hiatus. And, brand new this year, Solar Energy International's (SEI) band, "The Solar Sisters String Band"!
"We are so excited to be back at Solar Battle of the Bands this year. We can't wait to rock out with our solar family at a real San Francisco landmark, The Warfield, it's truly a once-in-a-lifetime opportunity!" Said SunPower band leader, John Lentz.
I am lame and don't know what you're talking about
Solar Battle of the Bands, a unique solar industry party and musical competition in its eighth year, was founded by Quick Mount PV, a solar mounting manufacturer based in Walnut Creek, CA. SBOB is now produced and hosted by the California Solar & Storage Association, all proceeds benefit the organization.
SBOB, which coincides with the Intersolar North America conference, will take place at the historical Warfield Theatre in downtown San Francisco, where the likes of Bob Dylan, U2, and Prince have performed. The event will be held on Wednesday, July 11, 2018. Doors open at 7 p.m. After the battle, the night will be capped off by NEXTracker CEO Dan Shugar's band, Groovity and an all-band jam session.
Solar Battle of the Bands is made possible by generous contributions from company sponsors; NEXTracker, AEE Solar, SolarEdge Technologies, LG Electronics, Quick Mount PV, Intersolar, Indaspec, ABB, Soltec, Solar Power World and NABCEP.
— Solar Builder magazine
[source: https://solarbuildermag.com/news/solar-battle-of-the-bands-lineup/]