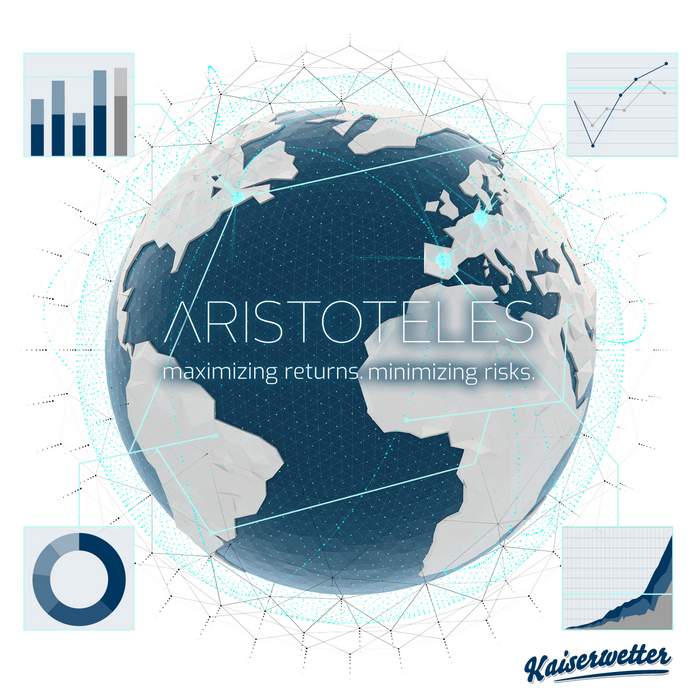 German energy Intellitech company Kaiserwetter Energy Asset Management added an advanced renewable energy benchmarking feature to its IoT platform ARISTOTELES. Developed in partnership with SAP, ARISTOTELES turns complex and unstructured technical, financial and meteorological data into actionable, real-time intelligence for investors and financial institutions to minimize investment risks and maximize monetary returns.
Kaiserwetter has consolidated performance, reliability and meteorological data from operational wind farms and solar parks worldwide into a single global benchmarking database on the ARISTOTELES platform. The new benchmarking feature provides customers with analyses on:
which wind turbine generator (WTG) type (unit type) or solar panel has the best and worst performance in a particular location;
what the average windspeed or irradiation on each location is;
which assets produce better or worse for the budget; and
what the average production for a specific type of WTG and solar panel at a particular location is.
Further, customers can have their entire portfolios benchmarked, which they can then use to compare against their peers who have also opted in to having their data used anonymously.
"ARISTOTELES's benchmarking feature helps create a new industry standard and greatly enhances our ability to provide actionable data intelligence to our customers," said Hanno Schoklitsch, CEO of Kaiserwetter. "The new feature enables our customers to determine which type of wind turbine or solar panel should be installed in a particular location; define realistic performance targets; identify asset underperformance; evaluate operating and investment strategies; and understand the likelihood of different performance or reliability scenarios."
Extra insights via an email exchange we had with Schoklitsch:
How does this benchmarking feature work from start to finish?
ARISTOTELES is aggregating the technical, meteorological and financial data from wind farms and solar parks. Based on this data we have developed an innovative way to benchmark assets of our clients on a portfolio by just one click. That means technical KPIs can be easily compared. Furthermore, ARISTOTELES is identifying which technology works under which weather condition in the most performing way. The financial benchmarking highlights work quite easily and are contracted under market conditions. This helps to qualify the level of expenses within investment companies.

You are also able to benchmark your portfolio compared to the portfolios of your peers also running ARISTOTELES, all this, of course, is done on anonymous data.

This benchmarking feature allows streamlining the own organizational set-up as the portfolio and asset manager can work much more efficiently without the support of their controlling departments.
What are some general issues you have seen in this area within the industry that caused you to create this feature? How is this feature a solution to these general issues?
Recently we have seen a high demand to get the possibility to benchmark portfolios. This is a feature allows all investors and financing banks really to know, what the market standard looks like. You can compare the performance of your technical set-up as well as the operational expenses on a regional, national and international level. This creates transparency for technology used and asset management services implemented. You can get a real insight into the market level of capital returns.

Benchmarking your portfolio and assets between each other has never been so easy as by running ARISTOTELES Benchmarking. As mentioned above, besides getting a deep insight and understanding of your portfolio in real-time, our clients can structure their business in a much more efficient way by using these data analytics capabilities.

ARISTOTELES aggregates the data anonymously to maintain confidentiality, and customers can upload their data to the database. The development of the database is focused on data from onshore wind farms and solar parks, but will be extended to more types of renewables projects such as biogas, biomass, hydro and geothermal plants.
— Solar Builder magazine
[source: https://solarbuildermag.com/news/solar-energy-investors-can-get-real-time-benchmarking-of-their-renewable-assets-with-this-new-platform/]