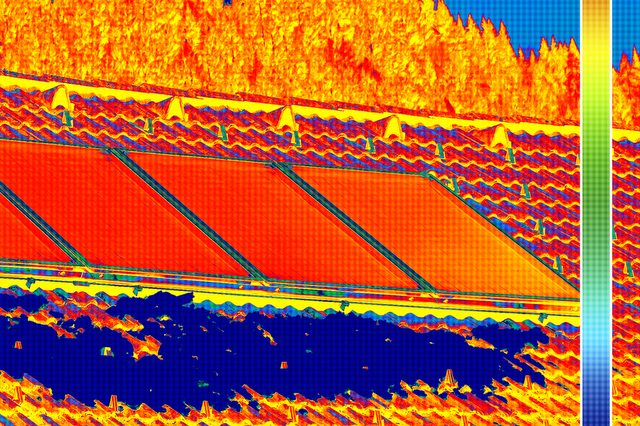 DNV GL, a resource of independent energy experts and certification body, published its fourth annual PV Module Reliability Scorecard report, the most complete publicly available comparison of PV module reliability test results. This year's report finds that the reliability and durability of modules submitted to DNV GL for testing for the 2018 PV Module Reliability Scorecard generally improved in several of the test categories. However, in one of the test categories, damp heat, performance decreased. With 22 percent of manufacturers experiencing at least one failure in overall testing, buyers being conscious of the specific Bill of Materials (BOM) that identify specific models as Top Performers is crucial.
For 2018, global annual solar installations are expected to surpass 100 GW. This growth in solar installations is in part driven by new technology, which can lead to higher gains and lower costs of PV products. With new modules available on the solar market, rigorous testing demonstrating the reliability and durability of the latest cutting-edge technology is vital.
The annual PV Module Reliability Scorecard reports the results of DNV GL's PV Module Product Qualification Program (PQP). The PQP and resulting Scorecard are voluntary programs that allow PV module manufacturers to demonstrate the reliability and durability of their products to the global industry, and provide PV equipment buyers and power plant investors with independent and consistent module reliability data.
In the six years since the PV Module Product Qualification Program started, DNV GL has tested over 300 BOMs for more than 50 manufacturers including nine of the top ten global module manufacturers and over 70% of the latest Bloomberg New Energy Finance "Tier 1" manufacturers list.
The PV Module Reliability Scorecard summarizes the last 18 months of PQP testing results.
Key findings
An overall improvement in test results compared to 2017
22 manufacturers made the Top Performer list this year
9% of BOMs submitted failed one or more of the test criteria
12% of model types failed one or more of the test criteria
22% of manufacturers had at least one failure according to the test criteria
Failure rates were not linked to the geographic location of the factory or size of the manufacturer
A new feature in this year's Scorecard is the introduction of a "Historical Scorecard." This recognizes manufacturers that have been consistently ranked among the Top Performers over the last four previous Scorecard editions, and highlights those manufacturers who are new to the market, newly participating in the PQP and Scorecard, or newly named Top Performer in 2018. Three companies have made the Top Performer list each of the last four years (Jinko, Trina and Yingli).
"We know that the manufacturers who participate in our Product Qualification Program prioritize product quality and reliability, and the robust evaluation of our program is helping drive manufacturers to new levels. Our test results also show that, no matter who the manufacturer, buyers need to be aware of the specific Bill of Material specification of their PV module purchases. Buyers should also be aware that not all manufacturers have their modules tested for quality and reliability. Buying untested modules is a risk that could have major repercussions for their projects," said Ditlev Engel, CEO, Energy at DNV GL.
— Solar Builder magazine
[source: https://solarbuildermag.com/news/solar-module-reliability-improves-except-in-one-performance-metric-says-dnv-gl/]